Richard Sherman Cooked Up a Giannis-Anthony Davis Trade Idea
That's not likely.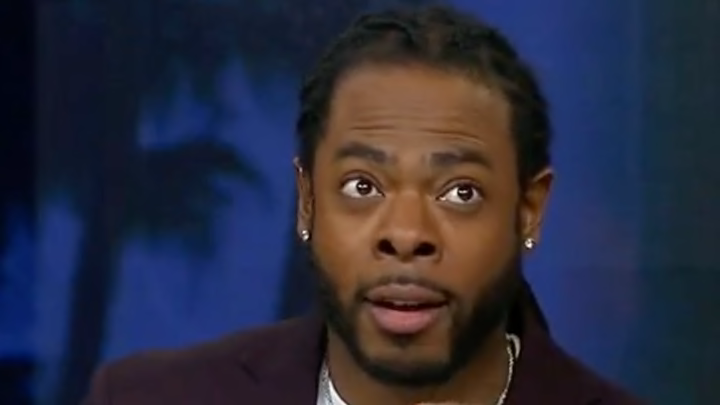 The new and (honestly!) improved Undisputed is off and rolling. Skip Bayless brought his new cast of characters in just in time for football, which makes sense because so many of them are football guys. Talking pigskin was always going to be easy for the Michael Irvin-Keyshawn Johnson-Richard Sherman trio but how they'd handle matters of baseball or basketball was a major question mark.
We got an early look on Wednesday when Sherman cooked up a pretty wild idea involving the Milwaukee Bucks and Los Angeles Lakers doing a Giannis Antetokounmpo-Anthony Davis deal.
Giannis has shown no interest as of yet in signing an extension with the only team he's ever known and when you're a big star there's nothing people love to do more than speculate that you want to move on to a larger market, even if you've previously won a championship in your current mid-sized town.
"What do the Lakers have that they can move?" Sherman asked in his best Brian Windhorst just-asking-questions tone. "Anthony Davis just signed a contract, their numbers probably match up just right and it's the kind of thing Rob Pelinka would do. You can't do it until December because he just signed an extension but is that something that could happen. Giannis to LeBron James, there's potential there. I'm not saying it could happen, I haven't heard anything, I don't know anything. But I'm just saying in Lakerland that's the kind of stuff we expect. That's the magic dust."
And it would be some form of magic or sorcery if the Lakers could convince the Bucks to move their most beloved player in history for an oft-injured and far more one-dimensional replacement. But hey, a magician never reveals their tricks.