Remember 14 Years Ago When a Majority of GM's Said They Would Take Ryan Leaf Over Peyton Manning?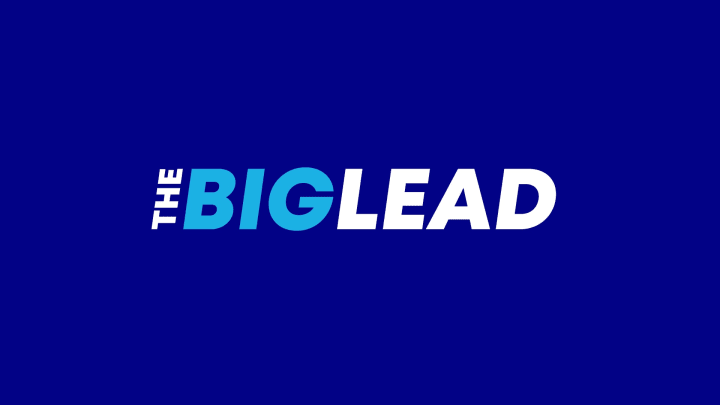 Only four times since the merger have two quarterbacks been selected with each of the first two picks of a draft: Plunkett-Manning, Bledsoe-Mirer, Manning-Leaf, and Couch-McNabb. It is almost assuredly going to happen this year for the first time since 1999. I thought it would be fun to take a flashback to the most notable, the Peyton Manning and Ryan Leaf debate of 1998. On this day, fourteen years ago, Newsday published the results of a poll of 20 GM's:
"The overwhelming consensus: Manning may have the more recognizable name, but Leaf clearly is the preferred quarterback among league executives. Fourteen of the 20 polled said they would draft Leaf over Manning, citing the Washington State quarterback's stronger arm, better mobility and more promisin"
"More promising long-term prospect as a franchise-caliber player." That's right, when faced with looking at a quarterback who would go on to win four NFL MVP awards, versus, well, Ryan Leaf, the majority of GM's went Leaf.
It's easy to make fun of it now. Things seem so obvious in retrospect. The warning signs were there, and if either of these two fail this time, we'll find warning signs in rearview mirrors. Leaf failed to show up for a meeting with the Colts at the Combine, which was explained at the time as a miscommunication when another team asked for a medical exam.
When San Diego traded up to get the #2 pick, General Manager Bobby Beathard said "I think the consensus of opinion is that two guys like (Manning and Leaf) don't come along very often. If we're going to be successful in getting that type of quarterback, we're going to have to give up something, and we really did. Each one has the ingredients to be a top-level quarterback in this league." When some expressed concern over the cost of the trade and the "no cost is too high" attitude at the time, Peter King wrote about Packers general manager Ron Wolf, who said "I've got to call Bobby and congratulate him. You pay whatever you have to for a franchise player."
After the combine kerfuffle, the Colts still attended Ryan Leaf's pro day (where you will be surprised to learn that unlike every other QB pro day ever, he looked good). As late as the week of the draft in April, the Colts were said to be undecided, but leaning Manning.
Peter King did run an article the week before the draft, where he said that Manning was the clear choice. He based this on interviews with six men: Sid Gillman, Jerry Angelo, UCLA coach Bob Toledo, Mike Shanahan, Phil Simms, and Bill Walsh. They raised some concerns about Leaf. Angelo presciently said this: "Here's what could be the biggest day of your life, the day you're going to expose yourself to your future employers for the first time, and you show up out of shape and overweight. To me, that's a signal. The quarterback has to be the CEO of your team. You have to trust him. I'd have some hard questions if that happened and we were going to pick him." Gillman and Walsh questioned Leaf's drop back: "He's way too slow. This is the age of the blitzer in the NFL. He'd better get coached out of that in a hurry."
Walsh was the only one who said he wouldn't take Manning first, but that's because he would draft a different player, and select Brian Griese of Michigan in the second round.
When it comes to quarterbacks, if Bill Walsh would have gotten that horribly wrong, what chance do the rest of us have?
[US Presswire]