Refs Call Phantom False Start on Packers Center For Dropping It Too Hotly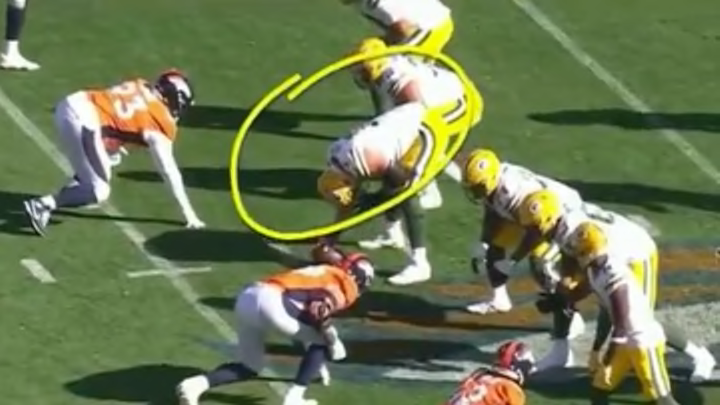 The Green Bay Packers are out in Denver to play the Broncos and the Jordan Love-led offense has been slow out of the gate. They might had something going on an early drive when they faced a fourth-and-7 from the plus-46 but any chance to convert was thwarted before they could get an opportunity thanks to a false start call on center Josh Myers.
His offense? Dropping it a bit too low and a bit too aggressively.
Coach Matt LaFleur was hot about the five yard penalty, which prevented a potential free play and a deep shot. The broadcasting crew was equally flummoxed as such an action is fairly routine and he didn't move the ball.
Maybe that's the correct call. Offensive line play is a lot like traveling in that everyone thinks they know what's allowed and what isn't and yet those preconceived notions are challenged in every game.