The Red Sox Suddenly Suck at Fenway Park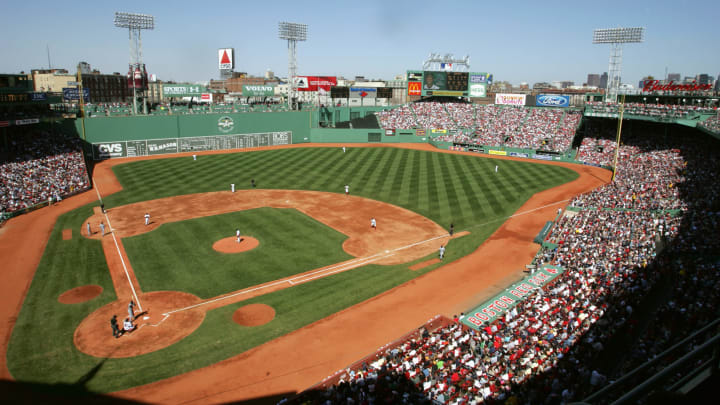 Fenway Park. / Jim McIsaac/Getty Images
The Boston Red Sox are having serious issues winning games at Fenway Park these days. What once was one of the great home-field advantages in all of baseball has turned into a house of horrors for the home team in Boston over the last three years.
Not only are they off to an 0-2 start at home in 2021, but the Red Sox have also won just 15 of their last 48 games at home dating back to 2019. They were 11-20 at home during the COVID-shortened 2020 season. Of course, they were bad in general last year, going 24-36 overall. But even when they were above .500 in 2019, they had a losing record at Fenway, going 38-43 at home.
That's a far cry from the home-field advantage the Red Sox used to enjoy at Fenway. In the previous five seasons before 2019 the Red Sox went 229-176 at home, a winning percentage of 56.4%. That includes two losing seasons overall. Their last losing season at home before their recent downturn was 2014. Even when they had a losing season overall in 2015 they still went 43-38 at home.
I don't have any advanced analytics to tell you why the Red Sox have played so poorly at home since 2019. And it's also far too early to declare 2021 a lost year at Fenway. But when you lose your first two games at home and score only two runs combined in those games against the bottom-feeding Orioles and you're coming off an embarrassing season at home, it's fair to wonder if something is wrong.
After winning the World Series in 2018, the Red Sox underwent a massive makeover. It hasn't translated to success thus far. But even in lean years, Boston fans could rely on winning at home. With awkward corners in the outfield, a short porch in right field and the Green Monster in left, the Red Sox have a clear advantage over visitors unaccustomed to the nuances of Fenway. But it seems the Red Sox aren't built to win at Fenway anymore and one wonders what they need to do to get back to the tough home team they were for decades prior.