Rasul Douglas Stops Practice Kick, Smacks Lions Player in the Face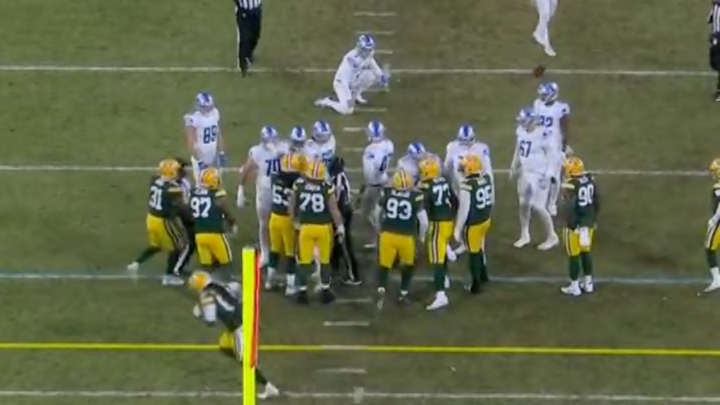 The Detroit Lions lined up for a 47-yard field goal the end of the first half against the Green Bay Packers. Packers head coach Matt LaFleur called timeout to ice Lions kicker Michael Badgley, and cornerback Rasul Douglas did something Cris Collinsworth and most viewers had never seen before. Douglas walked to the middle of the line and hit the football before it could be snapped for a practice kick.
This caused anger and confusion among the Lions' offensive line. Tackle Dan Skipper gave Douglas a light shove and Douglas turned around and smacked him in the facemask. That drew a flag and moved the Lions down to the 15, allowing Badgley to kick an easy field goal.
I guess the question is, should Douglas have also been ejected for hitting Skipper in the facemask? Or is he OK because it wasn't a closed fist? Either way, what a weird sequence!