Rangers Pitching Coach Mike Maddux Appeared to Call Tommy Pham 'A Dumb F--k' After Getting Picked Off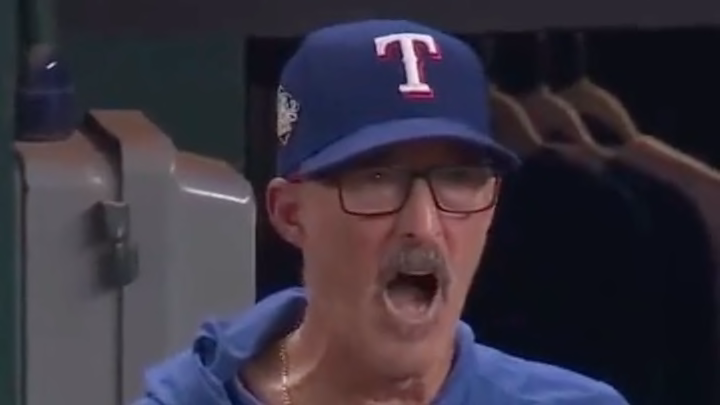 The Arizona Diamondbacks did what they needed to do on Saturday night, breaking out the bats in a 9-1 victory over the Texas Rangers in Game 2 of the World Series to wrestle away homefield advantage. The D-Backs tacked on five insurance runs late to make it a lopsided affair but things were very much in doubt in the top of the sixth inning when the visitors held a 2-1 lead and had runners on first and second with two outs.
Rangers starter Jordan Montgomery at one point noticed that Tommy Pham had an unreasonable lead off second base and picked him off quite easily to end the inning. It looked like a massive play at the time but now we know it was just a play.
So one can understand why everyone on the Texas bench was fired up. Including pitching coach Mike Maddux, who celebrated the defensive play with vim and vigor. And then allegedly shared a few choice words about Pham.
Now, to be fair, there were probably a few Diamondbacks who had the same sentiment at the time. And we shouldn't jump to any conclusions here because that could just be the name of the pickoff play used.