Randy Moss Torching the Cowboys on Thanksgiving, With Madden and Summerall Presiding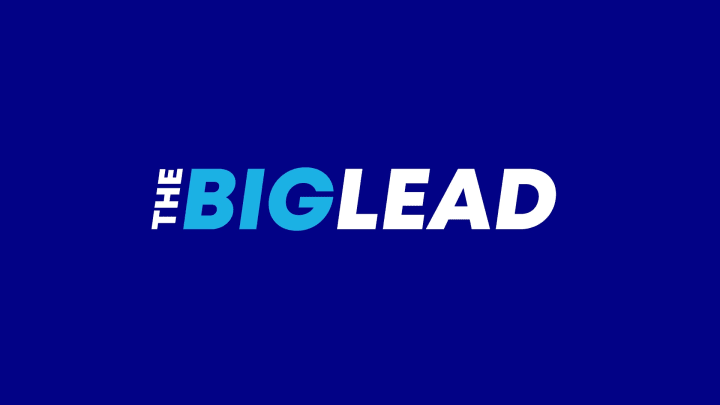 The 1998 Minnesota Vikings were equipped with the lethal combination of Randall Cunningham and Randy Moss, which might've been the closest thing to someone playing Madden in their living room that we've ever witnessed in the NFL. Hike ball, take a few steps back, dodge a lineman or two, throw ball deep. Over and over and over. It was a beautiful thing to watch. So simplistic in its philosophy, yet so incredibly entertaining.
Torching the Cowboys on Thanksgiving obviously sticks out in of our minds because everyone was watching, but Moss's outrageous performance was truly something to cherish, Thanksgiving stage or not.
The poor video quality in these clips is actually perfect for the occasion, and not something to complain about, as we should all be giving thanks to the monstrous digital strides made in the 15 years since this game was played. Yes, 15 years. You are old.
John Madden saying "hey dog, just toss it in the endzone" after the TD makes me miss John Madden severely. Imagine any other announcer rehashing such words from a conversation with a player and they'd sound like a dad making a poor attempt to sound hip. Only Madden could pull that off.
Moss's quick fake to the inside when it looked like he had nowhere to go was probably the highlight of the game. I remember thinking he had to of stepped out of bounds and that the ball would be brought back to the 20 or so. Nope. Randy Moss in his prime was in a different world.
The above absurdity is from Thanksgiving in 2000, this time with Dante Culpepper throwing the deep ball. Moss basically stops dead in his tracks in the back of the endzone to plant both feet. Pretty remarkable, especially when so often we see players forget where they are on the field and end up with one foot out of bounds on an otherwise great play.
I think I can speak for everyone when I say how thankful I am that allof thishappened in Dallas.
Happy Thanksgiving.