Randy Arozarena Robs Homer, Performs Coolest Staredown in Outfield History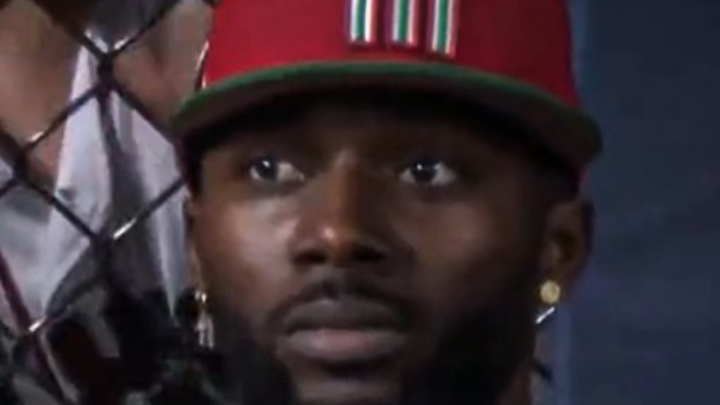 There is lame and then there's cool. And a million places above that is Randy Arozarena, one of the most brilliant and spell-binding players we've seen in a long, long time. Thrilling with his actions on the field, he also possesses that amazing quality of being someone who finds himself in the largest moments.
His latest to be frozen in amber came in tonight's World Baseball Classic semifinal against Japan. With his Mexico side savoring a 3-0 lead in the bottom of the fifth inning, Arozarena took a home run away by snagging a ball with a vertical explosion.
He punctuated the moment with one of the more badass staredowns ever performed on a baseball field. That went on and on and could have lasted forever.
This rules. It rules so hard.
Admittedly, I've been too slow to recognize the value added to the sport with showmanship. If the World Baseball Classic has done anything, it's to show that baseball has a pulse that is loud and races, even if there's a requisite slow burn until the story is perfectly cooked.
Even the sourdoughs understand, on some level, that getting called up to The Show meant they were putting on a show. Artistic flair adds to the tapestry, and it can be a bit too intense for some. It's an aggressive editorial choice yet perhaps this movie has needed some high-octane scenes.
What fan doesn't like to be entertained?
Arozarena continued to be cool during a later pitching change by signing autographs for the people who still can't believe they just had something like that happen in their laps.
More of this. So much more of this, please.