Raiders Unveil Unique Onside Kick Strategy: Blast Ball Into Defender's Face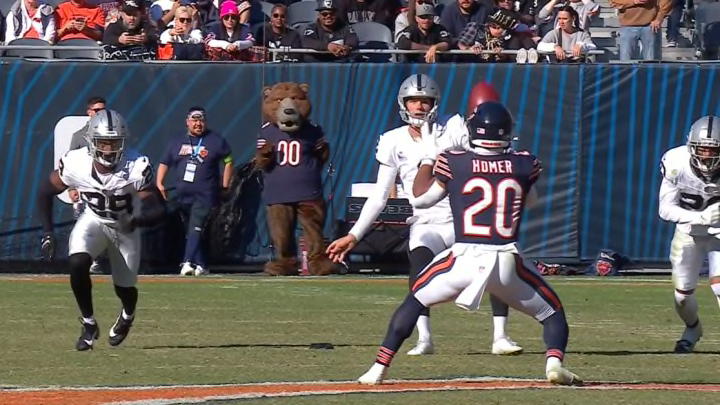 The Las Vegas Raiders debuted a unique onside kick strategy on Sunday against the Chicago Bears, Daniel Carlson lined up over the ball, then blasted it right into the facemask of Bears running back Travis Homer. Shockingly, the move didn't work.
Check this out:
And yet another look:
The attempt came as the Raiders trailed 30-12 with 1:10 remaining in the game. Tight end Cole Kmet caught the bounce and gave himself up and Chicago was able to kill the clock with some kneel downs. Bold strategy from Josh McDaniels whose team failed to beat a listless Chicago squad using backup quarterback Tyson Bagent.
While this was certainly an interesting strategy, and we've seen teams attempt to kick it off a member of the return team before, I've never seen a kicker aim squarely for someone's face. It's certainly interesting and I do wonder if any other NFL teams will attempt it.