NCAA Division III Women's Golf Championship Descends Into Chaos Thanks to Unplayable Hole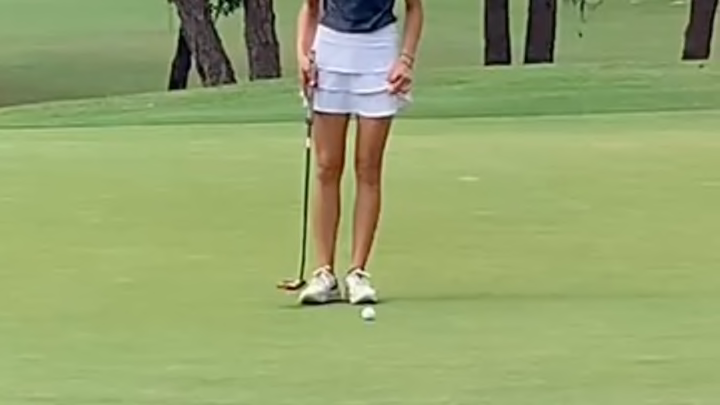 Only about 60 percent of participants were able to complete their third round in the NCAA Division III Women's Golf Championship due to an extremely frustrating yet obectively funny situation with the 308-yard, par-4 sixth at Mission Inn and Resort's El Campeon Course in Howey-in-the-Hills, Florida.
That situation?
Lining up and converting any putt was an exercise in frustration and failure.
Some more context, via Golf Channel:
The NCAA is responsible for placing the pins each round, not the course.
Also, this is the eighth time that this championship has been contested at Mission Inn.
"They should've known not to put [the hole] there," said one coach, who added that there were also four questionable hole locations in Tuesday's first round. "They just said they were sorry and they felt bad."
Golfstat's live scoring page, which has since erased the Round 3 stats, showed No. 6 as playing more than a shot-and-a-half over par, by far the toughest on the golf course, with 29 others (triple bogeys or worse) and, somehow, five birdies.
"I saw two of the birdies," added the same coach. "One would've gone 25 yards off the green if it didn't go in."
So how do you fix this? Apparently by having everyone look at the Men In Black thing and erasing all memory and scores from the third round and trying it again with a more sensible pin location.
It would be a dangerous game but the PGA Tour should definitely cook up a similar situation in one of the upcoming tournaments. Would be bad for the sport and competitive balance but the meldowns would be epic.