Latest Mlb Leads
Picture of Chas McCormick's Imprint on the Warning Track is Incredible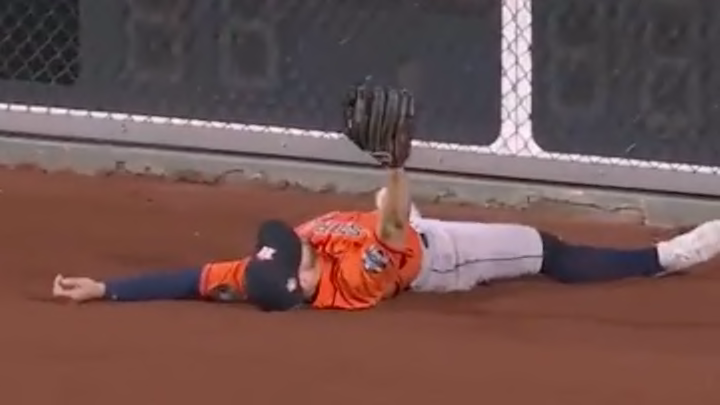 Chas McCormick chased down a J.T. Realmuto drive in deep right-center field last night, securing the 26th out after crashing into the wall. It was a crucial play and the type of lay-it-all-on-the-line attitude absolutely necessary to winning a World Series. Had he not made the catch, Realmuto could have ended up on third base as the tying run with one out and we might be talking about the Philadelphia Phillies having two chances to win it all this weekend. The play was awesome in real-time and could go down as one of the most important in franchise history should the Astros prevail.
McCormick took a few seconds to rest his weary bones after the grab, relaxing on the warning track and considering what he'd just done. And apparently that choice led to this awesome evidence as the team just tweeted out the imprint made on the warning track.
That's art. One wouldn't expect his No. 20 jersey number to be clear yet there it is like some sort of fossil. Classy move by the groundskeeping crew at Citizens Bank Park not erasing evidence of moment. Would have been a shame if no one got to see this.