Philly Fans Celebrate Eagles Win By Crashing Through Bus Stop Roof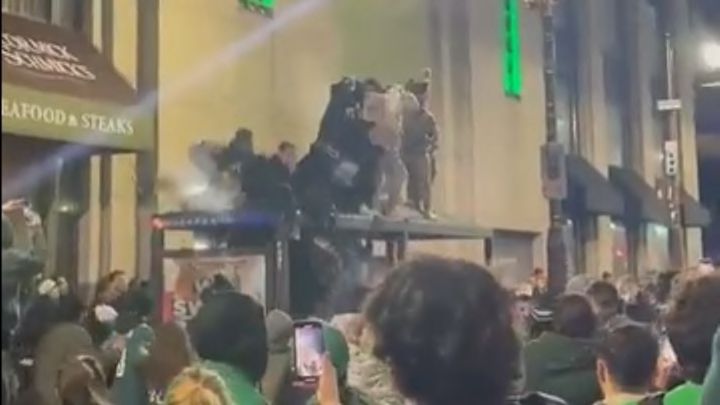 The Philadelphia Eagles are headed back to the Super Bowl after a dominant NFC Championship Game, a 31-7 win over the San Francisco 49ers. After the victory, Philly fans poured into the streets and things got a little crazy.
While plenty of scenes of celebration are circulating, the best we've seen is footage of some Eagles fans climbing onto a bus stop shelter and it promptly collapsing.
Check this out:
Just another NFL Sunday in Philadelphia.
Crowds have been building since the game and the streets are packed:
The police presence is growing in case things get out of hand, but the crowds are massive:
Here's hoping everyone stays safe and they save the real celebrating for a Super Bowl win.