D'Andre Swift and Terrell Edmunds Had the Time of Their Life at the NLCS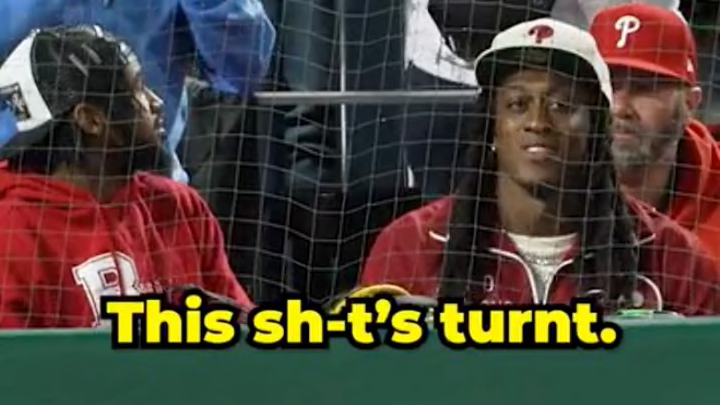 Being a professional athlete comes with the great perk of getting excellent seats to watch the other sports teams in the market. There's a big benefit to cross-pollination and showing up at a different stadium is an easy public relations win as the players feel a part of the city's fiber. So it was no surprise to see the Philadelphia Eagles' D'Andre Swift and Terrell Edmunds right behind the screen for Game 2 of the National League Championship Series between the Phillies and Arizona Diamondbacks.
If you're wondering if they had a good time, rest easy knowing hell yes, they had an excellent time. The whole world knows they had a great time. Now, it helped that the first baseball game either of them had ever been to was a playoff win for the home team in front of a crowd that can best be described as crazed, but the genuine excitement as they talk through all the new stuff they're seeing is pure.
The highlight has to be Edmunds accurately predicting that Kyle Schwarber was about to do damage, though if Kyle Schwarber is at the plate during the playoffs, it's actually a pretty safe bet that he's about to do damage.
Baseball games are a vibe. You're hearing it more and more.
Swift and Edmunds appear eager to come back to Citizens Bank Park and the way the Phillies are playing, they'll surely have a few more opportunities to do so in the coming weeks.