Phillies Fans Have Really Gotten to Orlando Arcia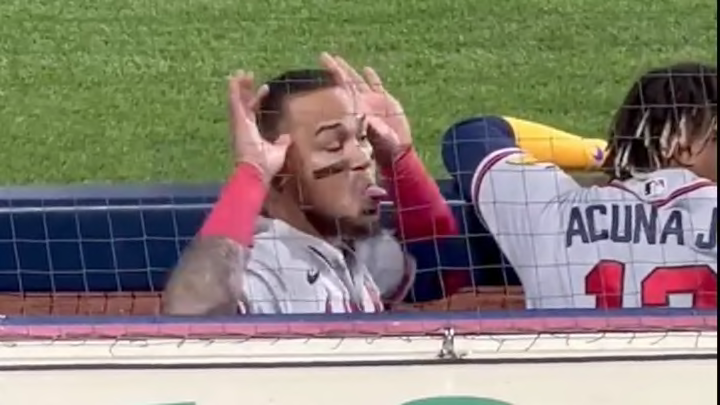 Atlanta Braves shortstop Orlando Arcia has found himself at the center of some on- and off-field drama during the division series against the Philadelphia Phillies. He made some relatively benign comments about about Bryce Harper following the Braves' Game 2 victory while the locker room was packed with reporters and was frustrated that they got out. Then in Game 3 he could only watch as Harper homered twice and stared him down while rounding the bases.
As expected, Phillies fans are giving him the business as Game 4 plays out and Arcia tries to stave off elimination. And it's far from a one-sided conversation as the crowd's main target is giving it right back to them with great animation.
Arcia has a World Series ring, so he can talk all the trash he wants. It won't look good in a few hours if Philly holds onto the 3-1 lead they currently enjoy but then again there's only so much a man can take before he starts telling everyone up to the 300 level to shut up.
Not the vibe I'd like in my dugout with the season on the line but the vibe Atlanta is getting.