Phillies Fans Fight in Women's Bathroom During World Series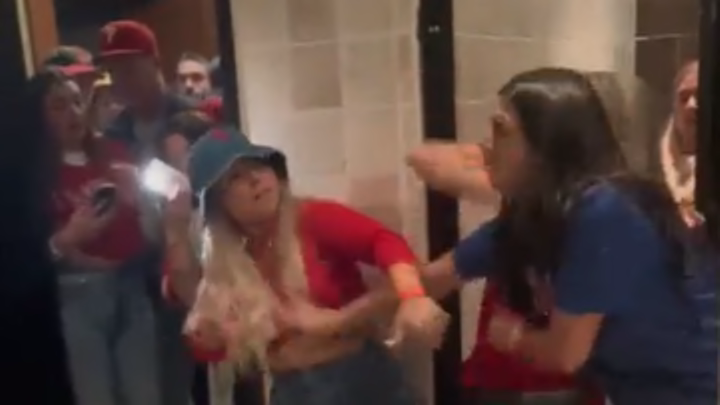 The Philadelphia Phillies had a rough one Wednesday night as they were no-hit during Game 4 of the World Series. They took it on the chin as they Houston Astros turned in one of the best pitching performances in MLB postseason history. Some of Philly's fans had just as bad an evening, as a group of women engaged in a violent brawl in a bathroom during the game.
We're not sure what set this off, but at least five women fought with each other in a women's restroom inside Citizens Bank Park. Two wound up rolling around on the floor, while three others engaged in some hand fighting.
Check it out below:
My absolute favorite part of this video comes at the 11-second mark when a woman just steps over the two fighting on the ground. She's basically like, "Screw this, I'm going back to my seat." Truly an epic decision.
I'll be honest, this was a pretty weak fight. Apparently the Phillies couldn't hit on or off the field Wednesday night.