What the Hell Are the Philadelphia Eagles Doing?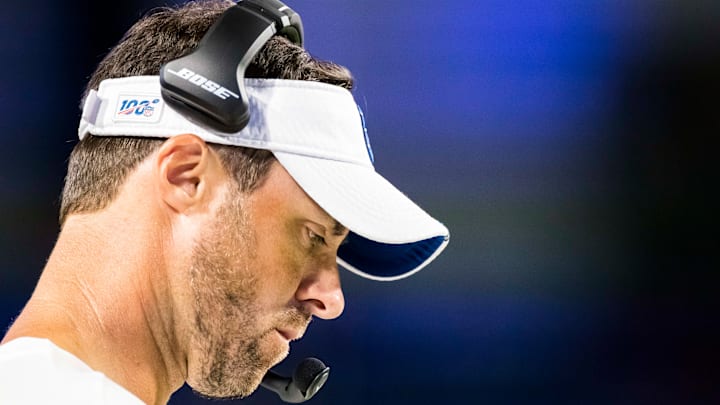 Brett Carlsen/Getty Images
The Philadelphia Eagles had the sixth pick in the NFL Draft. They traded it to the Miami Dolphins for the 12th pick, a fourth-round selection, and a first-rounder next year. It didn't make a ton of sense at the time. It still doesn't make much sense as this particular draft is so quarterback-heavy, meaning the franchise would have been able to get an elite player from outside that group if, as we all assume, they're content with Jalen Hurts getting a shot to become long-term QB1.
Good Morning Football's Peter Schrager surveyed the landscape this morning and deduced what a lot of us have been deducing. That like Gob Bluth, the Eagles may have made a huge mistake. That somewhere down the road, the frustrated fans in the upper terrace of The Linc are going to wonder why the hell Penei Sewell, Ja'Marr Chase, Jaylen Waddle, Kyle Pitts or Patrick Surtain are not dressed in green.
And what do Philly fans do better than almost any other market in the nation? They create top-notch sports radio content. It's usually a lot of fun for neutral observers, but incredibly frustrating for passionate, hometown fans.
Since winning a storybook Super Bowl, the Eagles have suffered a series of self-inflicted wounds and quickly played themselves out of relevancy. Not only that, they appear a bit rudderless as the quarterback position is unclear and new coach Nick Sirianni hasn't done much to reassure the masses that he's the right captain to steer the ship.
So, yeah. Not an ideal situation. On the bright side, Philadelphia has an obscene amount of picks. Hitting on a few will make a huge difference going forward. Yet it's not as though this organization has put together a great track record in the draft in recent years.
Perhaps there's a genius masterplan at work somewhere. It's just a bit hard to see any of the contours right now.