Phil Mushnick is the Last Person in the Room Complaining About the Super Bowl Halftime Show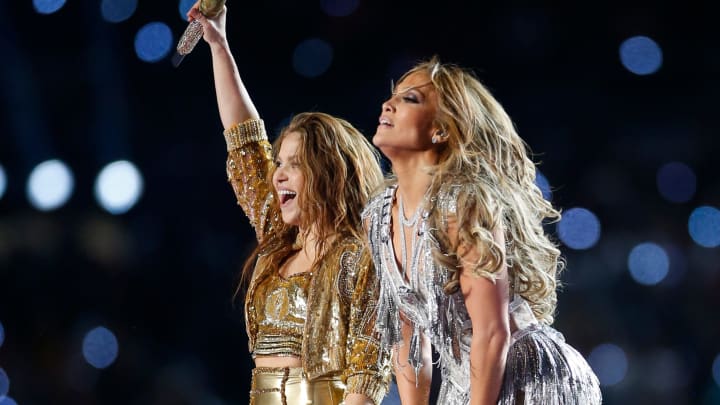 Pepsi Super Bowl LIV Halftime Show / Michael Zagaris/Getty Images
The Super Bowl may seem like it took place months ago, but it was really just last weekend. You would think the time to clutch your pearls and wag your finger at the NFL for putting two women in tight clothing on television had passed, but you'd be surprised at how slowly some people move. Last out of the box to feign outrage is Phil Mushnick of the New York Post.
Phil needed nearly an entire work week to get himself into a full lather over what he saw on Sunday. After starting his column with a letter from a like-minded male, Mushnick went all-in on what the halftime show might look like next year. Via the New York Post:
"Roger Goodell and Jay-Z — the NFL's new, N-wording, women-degrading, vulgarity-rapping Minister of Social Justice and transparent racial public relations — are already hard at work on next year's Super Bowl halftime: A Salute to Lap Dancing, sponsored by Cialis. "Budweiser Bucks" will be distributed so the customers can "make it rain!" or slip a few inside the thongs of barely clothed young nymphs as they gyrate and grind through the stands at the next, no one-under-18 Super Bowl. Security and police will be replaced by bouncers."
Yeah, there's a lot of fresh material in this column. Like what he says here about... Big Boi and Travis Scott, who performed at last year's halftime show.
"Last year, the NFL presented two Catch of the Day rappers — I forget their street names, Dough-vah Soul and Herring Bone, perhaps — to perform."
The only surprising thing is that he maybe made a De la Soul reference? If you want to feel the way that Mushnick felt about the halftime show - disgusted, confused, angry, dirty - read the entire column.