Reporter Alan Shipnuck Kicked Out of Phil Mickelson LIV Press Conference While Greg Norman Watched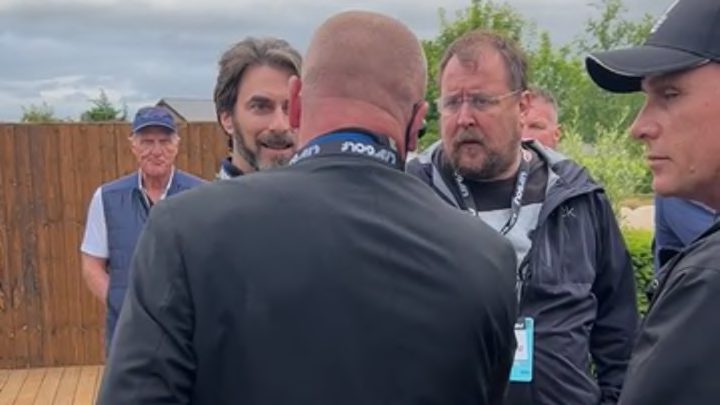 Greg Norman watches as reporter Alan Shipnuck is removed from LIV press conference. /
The LIV golf tour began its first event on Thursday and there was plenty to discuss. While things have been crazy all around, one reporter's run-in with security in the press room is among the most noteworthy things to happen. Alan Shipnuck was removed from Phil Mickelson's press conference by security. And LIV CEO Greg Norman watched the whole thing, then pretended like he didn't know it had happened.
In case you don't remember, Shipnuck is the writer who reported on Mickelson's reprehensible comments essentially excusing Saudi Arabia's human rights abuses. Mickelson was obviously not happy those comments were made public. We don't know who specifically had Shipnuck removed, but he was escorted out during Mickelson's press conference.
Here's the sequence as it unfolded according to Shipnuck:
That's Norman over Shipnuck's shoulder, which is why the next exchange is pretty damning:
This isn't a great look for Norman, as he clearly knew what was happening and acted like he didn't. Furthermore, throwing media members who might ask tough questions out just makes the players and tour officials look like cowards. It's a terrible move.