Peter Navarro Tries, Fails to Grab Protester's Sign in Middle of Press Conference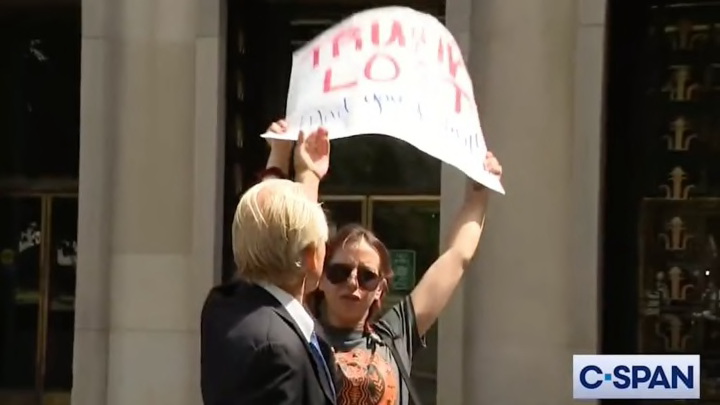 Peter Navarro /
On Wednesday, former Donald Trump trade advisor Peter Navarro held a press conference outside of a courthouse in Washington, D.C. A judge had just ruled against Navarro ahead of his contempt of Congress trial next Tuesday. While Navarro was speaking to reporters a few protesters showed up and one of them stood directly behind Navarro with a big "TRUMP LOST (AND YOU KNOW IT)" sign.
Navarro interrupted his own press conference to turn around and attempt to grab the sign. It did not work as the woman holding it simply raised her arms higher out of his reach before warning Navarro to not commit another crime.
Extreme big sister/little brother energy here. I don't know how Navarro thought this was going to go. If he did successfully snatch it out of her hands it wasn't exactly going to improve anybody's opinion of him as he heads into a trial. The fact that he failed anyway certainly makes it all the funnier.