Percy Harvin Announces NFL Comeback, Dreamed About Playing With Tom Brady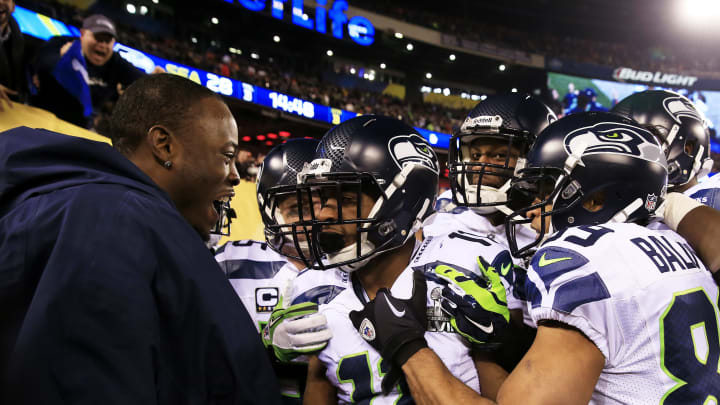 Percy Harvin in Super Bowl XLVIII. / Jamie Squire/Getty Images
Percy Harvin wants to make an NFL comeback. The 2009 Offensive Rookie of the Year, who will turn 32 next month, says he is finally healthy and wants to play again. Unsurprisingly, Harvin is already jockeying for a spot on the Tampa Bay Buccaneers, telling ESPN's Josina Anderson he had a dream about playing with Tom Brady.
Harvin last played for the Buffalo Bills in Week 11 of 2016. He has appeared in 34 total NFL regular and postseason games since the start of the 2012 season. It seems his last true highlight was returning a kickoff for a touchdown in Super Bowl XLVIII. As you can tell by Harvin's shirtless picture, he's serious about his fitness, if nothing else.
His biggest problem will be finding a roster spot with a loaded wide receiver draft class about to enter the NFL. At 32, more than three years removed from an actual football game, he's going to face near impossible odds.