Paul Pierce and Kevin Garnett Joined By Very Special Guest During Their NBA Finals Watchalong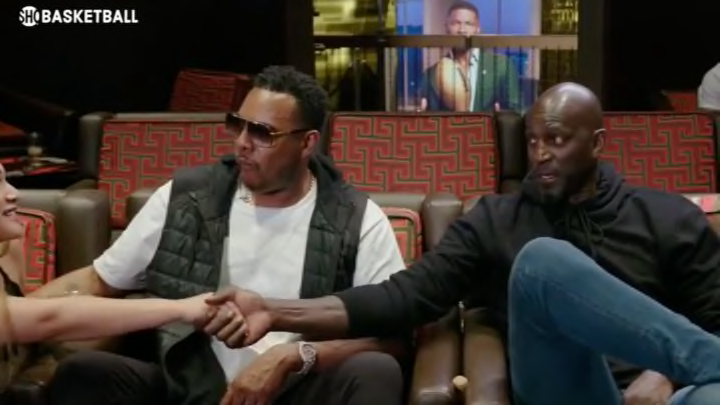 Watchalongs are having a moment. Paul Pierce and Kevin Garnett did one for Showtime during last night's NBA Finals matchup. The Ticket and the Truth broke down all the X's and O's and gave tremendous first-person insight on what it's like to play on basketball's biggest stage.
They even had a surprise guest to give the broadcast a pop.
Someone Pierce introduced as his girlfriend for the day that he found on a website.
She introduced herself as Camille.
Those two developed immediate chemistry while Garnett tried to change the subject a few times, first to the proliferation of Formula 1 coverage and then to the various former players who were in attendance down in Miami.
Interestingly enough, if you check out the entire 2-hour and 40-minute archive of the show, she's sitting next to Pierce as Garnett welcomes everyone in. Seems like I and everyone else have a lot to catch up on.