Patriots LB Darius Fleming Rescued a Woman from a Burning Car Last Week [UPDATE]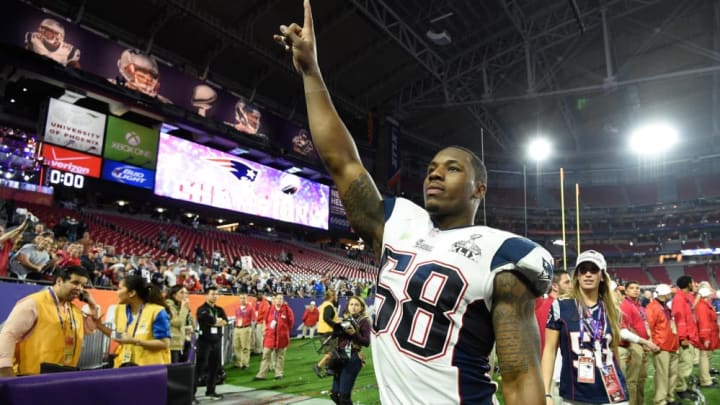 Darius Fleming, a linebacker in his second season with the Patriots and fourth in the league, heroically rescued a woman from a burning car last week, two days before the Pats' playoff game against the Chiefs. It goes without saying that this gesture required an admirable combination of strength and courage, and that Fleming should be hugely applauded for it.
"Darius was really quiet about it, but once the team got a hold of it, the guys on the team, we forced him to give a speech and everything," said New England defensive back Devin McCourty, via PFT. "He explained it was very simple: He saw a woman's car that looked like it was smoking, and he just jumped out of his car. He'll admit there was probably an easier solution, but I think it was nice and dramatic — kicked the window in and pulled her out."
McCourty said Fleming was (justifiably) cheered by his teammates when they heard the speech.
UPDATE: TMZ is saying that no authorities have any record of the crash that Fleming talked about. There's also this:
There is not enough information out there yet to accuse Fleming of telling a fraudulent story, but we should stay tuned for further information.
UPDATE II: Although a law enforcement source told TMZ this is "starting to look like Manti Te'o," now records have reportedly emerged of an accident in the area:
We'll see if this gets formally cleared up.