Patrick Cantlay, Happy Gilmore Mashup is Hilarious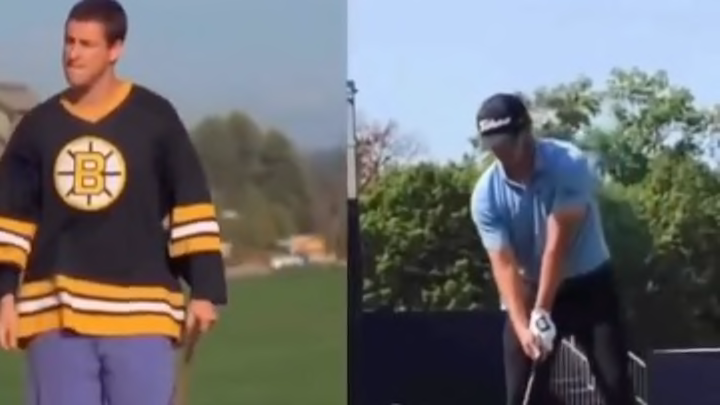 Patrick Cantlay and Happy Gilmore /
Patrick Cantlay's pace of play has become a topic of discussion amongst golf fans after Brooks Koepka complained about it following the final round of this year's Masters tournament. The noise grew loud enough that Cantlay jokingly addressed it himself yesterday, tweeting out a video of his hole-in-one at RBC Heritage with the caption, "Playing faster!"
This did not stop fans from taking shots at Cantlay about his speed on the course, though, and on Saturday one Twitter user tweeted out a very amusing mashup comparing Cantlay's speed on the tee to Happy Gilmore's five-putt at the Waterbury Open.
As far as we know the video of Cantlay with his driver is not from this weekend or even recently and it actually looks like he's on the range so the fact that he took his sweet, sweet time is nobody's business.
All that said, it's still a funny video. Everyone knows what it feels like to get stuck behind someone taking their sweet time and it does feel like you're sitting there watching Happy hack his way around the green. A pointed comparison.