Pat Sajak Appears Openly Annoyed People Keep Winning $100K on 'Wheel of Fortune'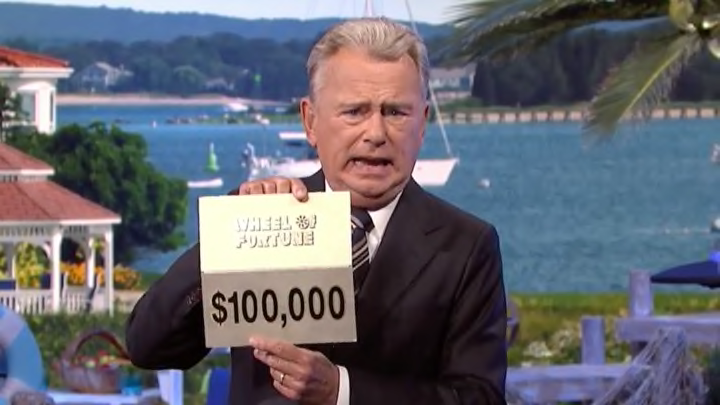 Three consecutive contestants have won $100,000 during the Wheel of Fortune bonus round. It's unheard of in the show's history as up until Wednesday, it had never happened twice in a row. The most amusing part of watching this happen is Pat Sajak's reaction. Starting with the very first night, Sajak looks almost pained when he announces the prize.
Just watch Sajak in these clips. It almost makes you wonder if the Bonus Round prizes come out of his paycheck.
This actually explains why Sajak was fine taking away the car that contestant should have won back in December. Wheel of Fortune obviously has a certain budget and Sajak gets to keep the surplus just like Michael Scott. Hope Vanna White doesn't ever need a new office chair.