New 'Pat McAfee Show' Studio Features Lots of Exposed Brick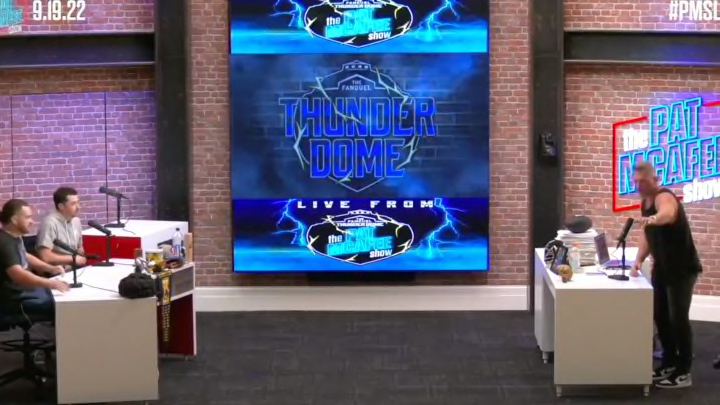 Pat McAfee Show /
The Pat McAfee Show has a brand-new studio as football season gets off the ground. On Monday, McAfee showed off the new digs for his show and it's a big upgrade in the exposed brick department, if nothing else.
The sidelong view we get halfway through the video (and is screencapped above) really shows how much more space the McAfee crew will have to work with. It is helpfully illustrated by this video.
So much room for activities.
It's a big-time studio for a big-time show. McAfee is set to have his biggest year yet with another season of regular Aaron Rodgers interviews to go along with Ian Rapoport's weekly spot and an impressive rolodex of high-profile guests.
The studio matches the vibe. It's all coming up aces for McAfee and his team right now.