Pat McAfee Dropped an F-Bomb On Air, Immediately Regretted It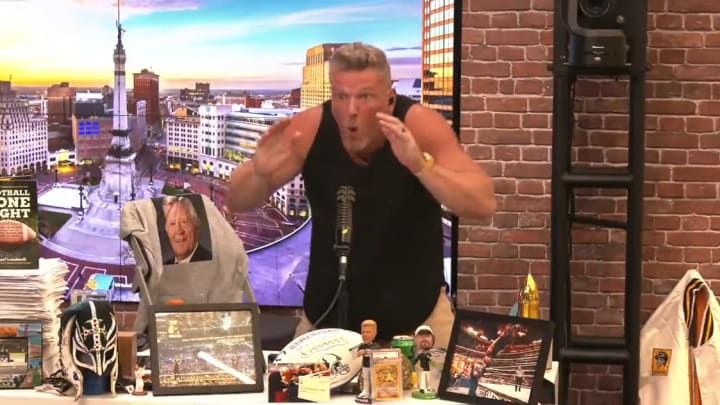 Pat McAfee's transition to ESPN is now complete, as the Pat McAfee Show is airing live on the network from noon to 2 p.m. ET on weekdays. Some bumps in the road were inevitable as McAfee and his cohorts moved from a freewheeling YouTube program to ESPN's family-friendly airwaves. One such bump came on Tuesday.
McAfee was doing a segment discussing what the New York Jets will do with quarterback Aaron Rodgers now lost for the season. In the middle of his discussion he dropped an f-bomb and immediately realized what he'd done.
Watch:
Nope, can't say that on ESPN.
I love how McAfee just embraced it, rolled with it and counted out the delay before continuing. I also love how he immediately went to Twitter and posted it.
McAfee's show shouldn't change a whole lot on ESPN. The network knew what they were getting when they signed him to his new massive contract.