Panthers Lineman Chandler Zavala Collapsed During Game, Had to be Carted Off Field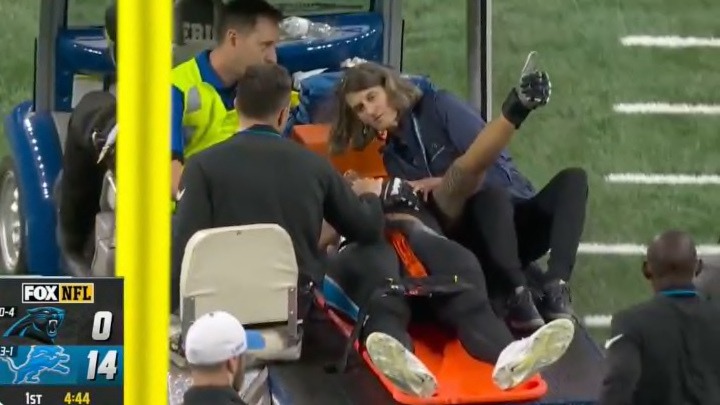 Chandler Zavala, a Carolina Panthers lineman, collapsed during the team's Week 5 game against the Detroit Lions. Zavala was blocking appeared to collapsed. He remained motionless on the field for multiple minutes before the cart came out. Medical professionals turned him over and took him off the field on a stretcher on the medical cart. On the way out he flashed a thumbs up.
According to one media member Zavala is being taken straight to the hospital to have his neck evaluated. Hopefully, it's not as bad as it looked in the immediate aftermath.
UPDATE: Zavala is traveling home with the team.
The Lions led the Panthers 14-0 at the time of the injury.
Zavala is a rookie guard out of North Carolina State. The Panthers took him with the 114th overall pick in the 2023 NFL Draft. He started the first four games of the season.