Padres, Dodgers Fans Fight at Petco Park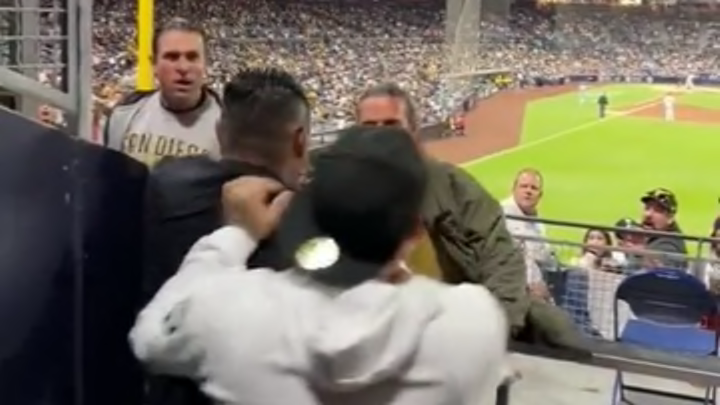 Padres and Dodgers fans fight in the stands at Petco Park /
On Friday, the San Diego Padres and Los Angeles Dodgers are facing off for the first time this season. While they played on the field, their supporters were busy squaring off in the stands. Two Padres fans and two Dodgers fans got into a fight that saw a few pretty good punches landed.
Check it out:
Here's another angle:
MLB fan fights are back!
The Dodgers fans clearly got the better of the exchange, despite the Padres fan with the ponytail's stance straight out of Cobra Kai. Come on man, keep your hands up.
The Dodgers won on the field too, taking a 6-1 win.
UPDATE: Another angle has emerged and it appears the Padres fans did a little better in the beginning, then faded late. Not unlike their team on the field.