Allen Lazard Scores Touchdown, Promptly Throws Up on Sideline During Packers-Bucs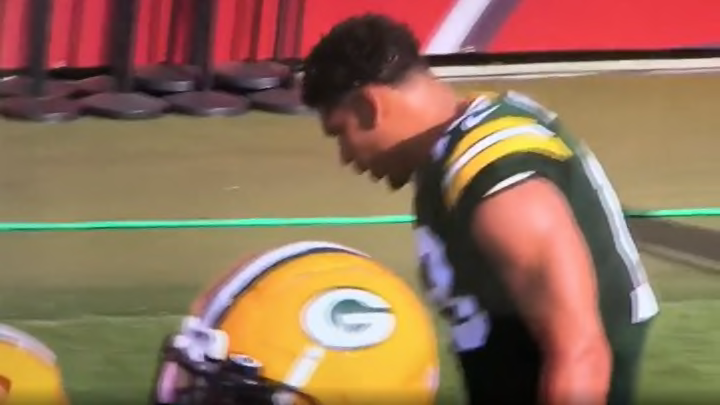 Allen Lazard /
The Green Bay Packers visited Tampa Bay to take on the Buccaneers on Sunday afternoon and got off to a hot start. Aaron Rodgers seemed unbothered by the Bucs' defense in the first half, throwing a quick touchdown pass to Romeo Doubs in the first quarter before throwing another to Allen Lazard in the second.
It was Lazard's second touchdown of the year and he celebrated by throwing up on the sideline immediately afterwards.
It happens. The Green Bay guys probably aren't used to the sticky Florida heat. Lazard will (presumably) happily puke all day if he keeps scoring touchdowns.