Pablo Torre Finds Out His Baltimore Orioles Material Kills on MSNBC's 'Morning Joe'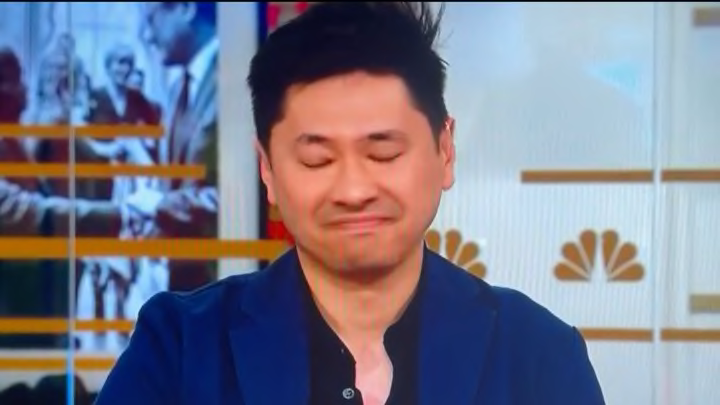 MSNBC needed a sports expert on Wednesday morning, so they turned to who else but the guy who was smoking weed outside the U.S. Open last week for podcast content. That's right, the host of Meadowlark Media's Pablo Torre Finds Out, Pablo Torre, appeared on Wednesday's episode of Morning Joe. The eponymous podcast host ended his appearance with a joke about how the Baltimore Orioles are now a team he has to respect. This got a huge laugh from everyone else on the show as Torre almost looked ashamed of having used the world "bummer" on cable news.
The bad news is that this is the only video of Torre's appearance this morning. The Morning Joe crew has not deemed him worthy of a breakout video for social media.
The good news is that it doesn't matter and Mika Brzezinski said that they should have Torre back on the show again because he makes her want to watch sports. While Joe Scarborough added, "We love Pablo" and "he has to be a regular." With that kind of endorsement I wouldn't be surprised if MSNBC bought out the rest of Torre's Meadowlark contract.
In all seriousness, Torre's new podcast is excellent and if you haven't checked it out yet, you probably should. He set his standards impossibly high with the Le Batard / Trump tapes in the first episode, but the proceeding episodes have all been a mix of interesting and entertaining.
The kind of storytelling he has tried so far has been ambitious, especially considering the breakneck speed it will take to keep this up for three episodes a week, which is something the Le Batard crew discussed today.
It's a fair point, but so far the show has been a great example of what creative people can accomplish when they work somewhere that allows them to try things. Will he eventually run out of things to find out? Maybe, but for now he's nailing the podcasts like they're one-liners about the Orioles on Morning Joe.