Orioles Beer Bong Celebration Is Next Level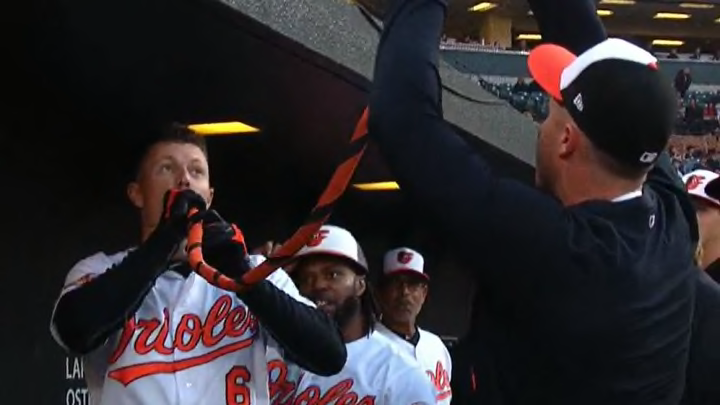 The Baltimore Orioles are a young, exciting team and apparently they've got some fun celebration ideas. On Monday, after a home run from Ryan Mountcastle, the first baseman took a beer bong in the dugout. Don't worry, it was filled with water.
In the bottom of the first, down 1-0 against the Oakland A's, Mountcastle blasted a 421-foot home run to left center. When he got back to the dugout he was presented with a funnel attached to a hose and he sucked down the contents.
Check this out:
That's certainly a new one. Not sure how MLB is going to feel about this one, but for now it's certainly going to make some headlines.