Odell Beckham is the Victim of a Fake Online Persona Using Images of Two Other Women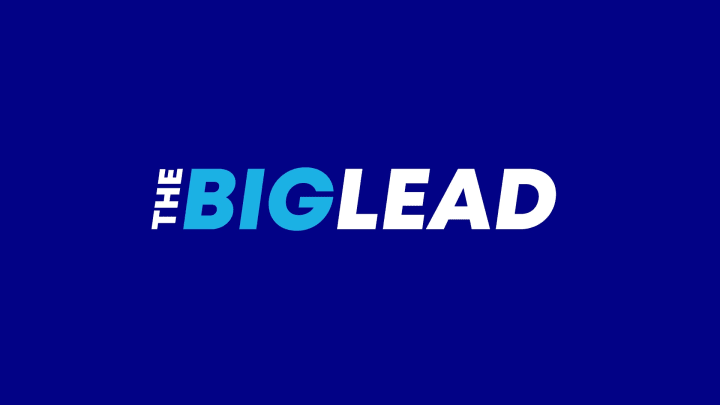 A beautiful model. A top draft pick from an SEC powerhouse. A relationship highlighted by a trip to Europe and a pregnancy.
An alleged threesome with two strippers.
If this story sounds like fiction, that's because it is.
"Erica Mendez" purports to be a model who is engaged to New York Giants rookie wide receiver Odell Beckham, Jr. This week, stories with details of their supposed past were published by Radar Online, and refuted a day later by Beckham and his family, who denied having any knowledge of who the woman was.
"Erica Mendez" is a fake online persona, the Big Lead can confirm.
The Beckham matter, as well as the crazy fiction in a court filing against Johnny Manziel this week and the legendarily insane Manti Te'o girlfriend hoax, are evidence of just how complex the terrain of celebrity can be in the social media era. A fictional story can be built up over time without an athlete's knowledge in the dimly lit back corridors of the internet. But once it gains traction, it becomes difficult to eliminate.
For now, what we can say is those pictures are not of someone named Erica Mendez. They are of two different women, cousins, who live in California.
A reverse Google image search of one of the photos on the "Erica Mendez" site traced to the website for Milan Carter, a photographer in the Los Angeles area. Carter confirmed that Dior Patterson was the model in the images on the Mendez site, being used without his permission. Compare the two images below.
Another image, located on the "Services" page of the Erica Mendez website, traced back to photographer Louis Cuthbert, also based out of Los Angeles, California. Cuthbert confirmed by phone that the image is being used without permission and is again of Dior Patterson.
Dior Patterson confirmed to The Big Lead that she appears in photos on the Erica Mendez website, and those were put there without her knowledge or permission.
Most of the images that have been appearing in stories about Beckham and Mendez, though, are of Patterson's cousin, Jade Morning, 19, of Los Angeles, California. Morning acknowledges that the person pictured in this story in the New York Daily News is her (the image also appears on the bio page of the Mendez website).
Morning found out about the use of her photo on the Erica Mendez story this week when the news broke, and a friend sent her the photo pointing out that it was Morning. Morning went to efforts to address the use of her image, including sending an e-mail to Nev Schulman of "Catfish." Morning told The Big Lead that she does not know Odell Beckham, does not know anyone named Erica Mendez, and that she has "no idea who this person could be and wants to sue her for this if possible."
Whoever is behind "Erica Mendez" continued to push forward with the hoax, even after Beckham publicly denied knowing her, telling the New York Daily News in a statement: "[t]he slanderous story posted … about my personal relationship with Odell Beckham is vastly inaccurate, to say the least. Blatant lies are riddled throughout the story. I am completely disheartened by this turn of events and it has placed a toll on Odell and (my) personal relationship."
This is a quasi "Catfish" situation online. Rather than using someone else's photos and a fake internet persona to entice Odell Beckham into a relationship, "Erica Mendez" has used the photos of two women to create an entirely fictional connection.
This move by the person or persons behind this story–plant seeds, then build up a fake drama between "Erica Mendez" and others trying to destroy her relationship with Odell Beckham–is nothing new.
The seeds for that fictional personal relationship were laid in January of this year. The Erica Mendez website, using the misappropriated pictures of Patterson and Morning, started in January of 2014, registered in Louisiana.
The earliest planted rumors and stories tying Mendez and Beckham began a few weeks later, tracing to this "groupie tale" that appeared at Baller Alert (link contains NSFW details). A woman, telling another salacious tale about encounters with Beckham, begins, "[a]bout an hour after we arrived, he walked through the doors with his Girlfriend Erica Mendez." A few days later, another one appeared (also NSFW), again purportedly from another woman, and inserted the name "Erica Mendez" as his girlfriend. The connections were being made.
A few weeks after those message board rumors began, a purported interview with "Erica Mendez" and Odell Beckham appeared online, to quash the haters. (That post has since been removed.) More message board rumors, more tweets and statements from Erica Mendez. Wash, rinse, repeat. Eventually, our site received a tip about a relationship between a model named Erica Mendez and Odell Beckham, on NFL Draft weekend, after Jimmy Fallon mentioned in a segment that Odell Beckham was engaged to a model.
After the story from this week that Odell Beckham appeared to be the victim of a hoax, the same person that provided us that earlier tip e-mailed to let us know that they were Erica Mendez' rep, and that their client was considering legal action to combat the lies.
The people behind this have certainly expended a lot of effort to set up a fictional connection over time between Mendez and Beckham, using images of two other women.
But it's time for this fiction to come to an end.
If you have any further tips about the Odell Beckham and Erica Mendez story, feel free to drop us a line at jasonlisk@thebiglead.com or michaelshamburger@thebiglead.com.