High School Baseball Title Game Ends in Chaos on Dropped Third Strike Call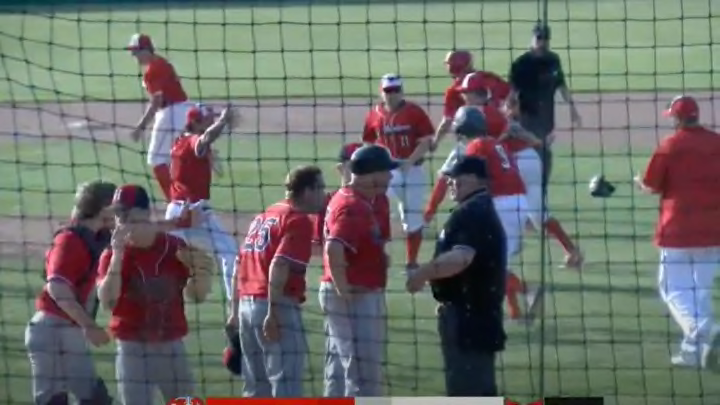 The Hornell Red Raiders met the Palmyra-Macedon Red Raiders in New York's Section V Class B1baseball title game on Saturday. Hornell to ok a 5-4 lead into the bottom of the 7th inning and Pal-Mac was down to their last strike when chaos and confusion resulted in both teams taking a turn celebrating a sectional title.
With a 2-2 count, the Pal-Mac batter took a called third strike, but was not out because the umpire ruled the ball had hit the dirt. The batter took off for first and the catcher pointed as if to say he made the tag, but there was never any confirmation that the out was recorded. So the runner on second took off, as did the batter. Hornell continued to celebrate while the runners rounded the bases.
Some players realized what was happening, but they were ignored by the catcher, who still had the ball. The tying and game-winning runs both scored during the premature celebration and then Pal-Mac had their own confused celebration which seemed to signify that they weren't really sure if they should be happy or not. Even when they had confirmation from the umpires that they had won, you could see they were happy, but clearly conflicted.
You can see the entire aftermath in the full game broadcast below.
Considering one of these schools has a red wolf mascot and the other has a red bird mascot, maybe one or both of them should consider changing their team name? Just a thought.