Numbers Never Lie Changing Name to "His & Hers" This Fall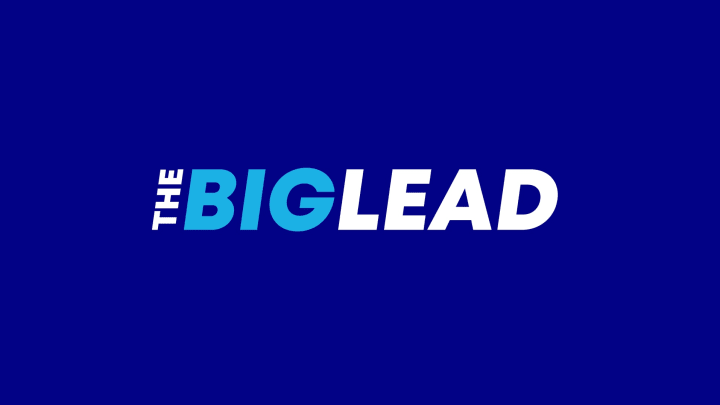 Numbers Never Lie is going to go through its fourth reboot soon, though the network hopes that this change is the last one for some time: The show is changing its name to "His & Hers" this Fall, probably in September, sources tell The Big Lead.
The name change is a direct result of the podcast success of the NNL co-hosts, Jemele Hill and Michael Smith. The success of that brand convinced ESPN brass to scrap the show's original name, which dates back to 2011.
Initially, the TV show centered around Smith and host Charissa Thompson, and was stats-heavy, featuring a lot of – you guessed it – numbers. Gradually, as ratings lagged, then-producer Jamie Horowitz shifted to the debate format, and Smith's partners have included Jalen Rose and Hugh Douglas (which ended badly), but ESPN found success pairing him with Hill.
In the last year, a source says, Numbers Never Lie often beats First Take in the ratings (NNL airs directly after First Take). ESPN had no comment on the show's name change.
Here's something to keep an eye on – many executives in Bristol have been sour on First Take for years, which isn't news. But every time it came under scrutiny, the show's creator, Horowitz, would defend it, usually armed with ratings and the bottom line (ie, $$). The thing is, Horowitz is gone, off to NBC to run the Today Show.
Last month's suspension of Stephen A. Smith was the latest PR disaster for First Take, but this time, when John Skipper talked to his lieutenants, there was nobody to defend the show. As mentioned here, Stephen A. Smith's ESPN contract is up next year, and Fox News/Fox Sports will definitely be in play, perhaps even his preferred destination. You don't need an MBA from Harvard to see what ESPN could be planning for the Fall of 2015 just in case.
It's actually a busy week for sports TV shows, as ESPN lost Men in Blazers, the no-frills soccer show that became something of a media darling during the World Cup, to NBC. It's a logical move for NBC to acquire the show, since the network airs the English Premier League. It's cheap programming with a built-in audience. NBC has the TV rights to bolster the show.
We've seen that CBS Sports is getting smart with TV show ideas on a fledgling network.
Kind of make you wonder what Fox Sports 1 is up to, doesn't it?
Related: Colin Cowherd Tweaks Mike Francesa's Soccer Ignorance After Liverpool & Manchester Fill Yankee Stadium
Related: Sirius Paying ESPN "Licensing Fee" for Stephen A. Smith's Show on Mad Dog Radio
Related:Two-Time Washington Post Pulitzer Prize Winner Gene Weingarten Crushes SI for LeBron PR