Nikki Haley to Vivek Ramaswamy: 'You're Just Scum'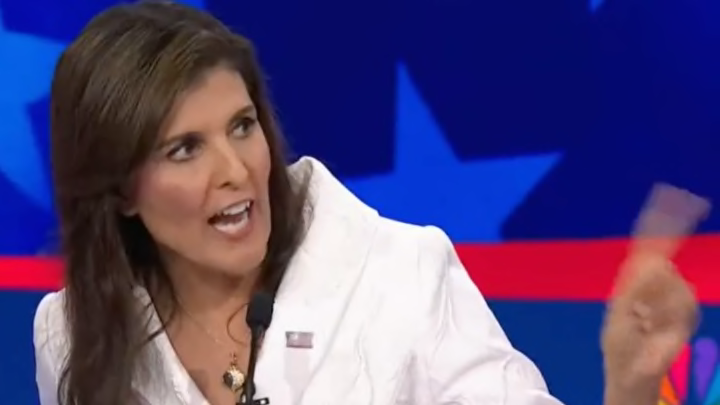 Tonight's GOP debate in Miami is one of the last chances for any of the candidates challenging Donald Trump for the nomination to get some momentum and everyone on stage has come out swinging for the fences. No one more that Vivek Ramaswamy, who is making good on a promise to be "unhinged" by throwing 104 mph in every direction in the hopes something sticks.
During the topic of TikTok, Ramaswamy had a bone to pick with Nikki Haley, who apparently made fun of him in the last debate for joining the platform while her own daughter was also a user. Haley quite understandably didn't care much for that and delivered a pretty solid three-word comeback.
"You're just scum."
The crowd also wasn't a big fan judging from their reaction but it also sort of seems like that's exactly what Vivek is trying to do tonight. It doesn't seem like we're accomplishing much with this event tonight so at least everyone's being very mean.