Nick Wright: Dak Prescott's Legacy is Not On the Line Because He Has No Legacy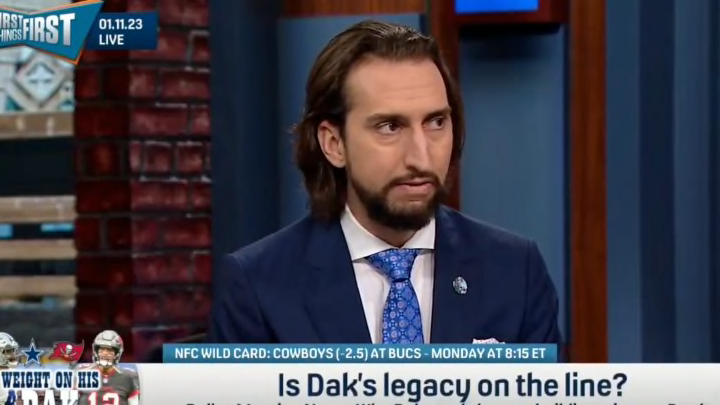 Nick Wright /
Nick Wright broke all unwritten rules of media this afternoon on First Things First. He refused to participate in a legacy discussion because the player in question had no legacy.
We are not making this up. Here he is, declaring Dak Prescott's legacy is not on the line this week against the Tampa Bay Buccaneers because Prescott has no legacy to speak of.
Legacy discussions are cornerstones of the talking head sports media space. They are a go-to when \producers need to fill time with an argument that has no victor. So much space can be filled with such discussions. Yet here Wright is, refusing to participate. How dare he? Can he even do that?
Wright is also correct. Prescott has no legacy. Skip Bayless hasn't even gone as far to suggest he does.
Wild times we live in.