NFL Tweeted Out Entire Video of Super Bowl LI, Falcons Fans Aren't Happy
The NFL chose violence on Tuesday.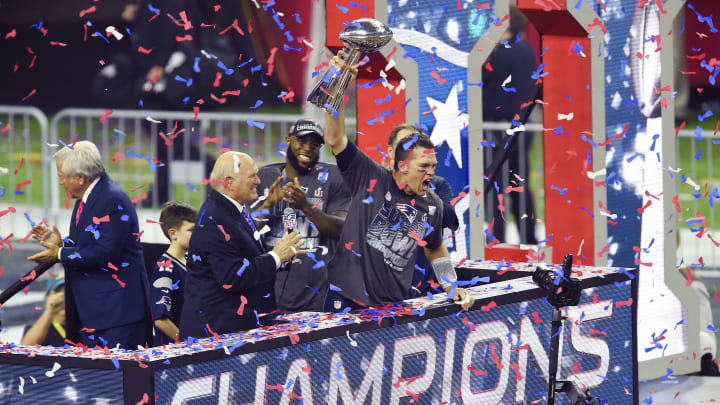 Super Bowl LI - New England Patriots v Atlanta Falcons / Focus On Sport/GettyImages
On Tuesday, the NFL tweeted out its first full-game video, taking advantage of Twitter's new rules allowing long-form videos. Let's just say, their choice of which game to show proved a bit controversial. At least for Atlanta Falcons fans.
Yes, the video the league chose to post was Super Bowl LI, in which Tom Brady and the New England Patriots came back from a 28-3 deficit to win 34-28 in overtime. Falcons fans were incredibly upset.
Here's the tweet:
UPDATE: The NFL has taken the tweet down.
Here are some of the responses to it:
That will always be a painful memory for Falcons fans. They led 21-0 in the final minute of the first half, 21-3 at halftime and 28-3 with 2:10 left in the third quarter. The Patriots ripped off 25 consecutive points to tie it. The got to within two with 57 seconds remaining in regulation on a one-yard James White touchdown run, then tied it with a Brady pass to Danny Amendola for a two-point conversion. They won the game at the 11:02 mark in overtime on a two-yard run from White.
It was wasn't the biggest comeback in NFL history numerically, but it undoubtedly the greatest comeback of all-time when you consider the moment. And, on the other side, the greatest collapse. And Falcons fans just had to relive it.