A Seven-Night NFL Draft is the Obvious Choice For the NFL and ESPN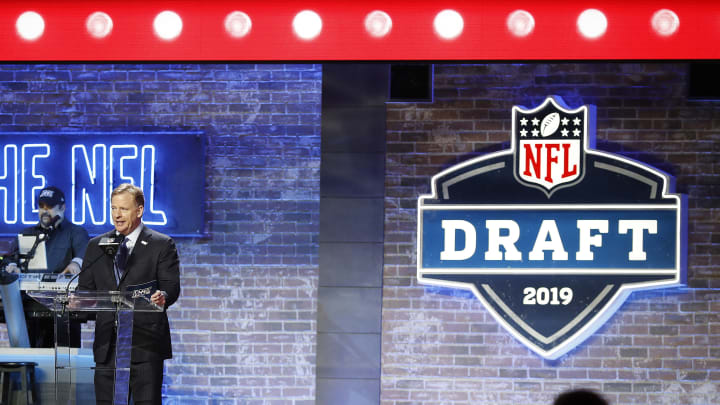 Roger Goodell at the 2019 NFL Draft. / Frederick Breedon/Getty Images
The NFL Draft will go on as scheduled, despite the loss of first round picks riding boats through the heart of Las Vegas. General managers around the league have expressed concerns about the effects of the coronavirus crisis on business as usual and asked the draft be rescheduled, but the NFL is going to press ahead. Then this morning Adam Schefter went on Get Up and suggested the NFL put on a seven-night event on ESPN, calling it the "Hanukkah of NFL Drafts."
This should be the ultimate no-brainer for the NFL and ESPN. There is zero downside to doing the draft this way. In recent years the draft has expanded from two to three days. If you don't think the NFL's ultimate goal is doing a round a day, then you're crazy. The NFL gets to grab headlines and airtime for a full week. ESPN gets a full week of programming, both in live sports entertainment and eight straight days of new sports-related content to discuss on their airwaves.
This would also be a good thing for the teams, particularly this year as they will be facing some unusual hurdles. Team personnel should be mostly teleconferencing as they make draft decisions this year. This will give them more opportunities to talk since they won't (or shouldn't) be in the room together. Plus, it could result in more trades as teams have a chance to regroup after every round and negotiate deals.
This seems like an obvious move for the NFL. The only thing standing in the way of this becoming an annual occurrence would be ESPN's NBA playoffs broadcasts. Though the idea of moving round six or seven to ESPN2 or just putting later rounds on NFL Network against early round playoff games probably works for die hard football fans, no matter what else is on television.