NFL Assembles Immaculate, Curbes Lurb-esque Lineup for Thursday Night Football Tailgate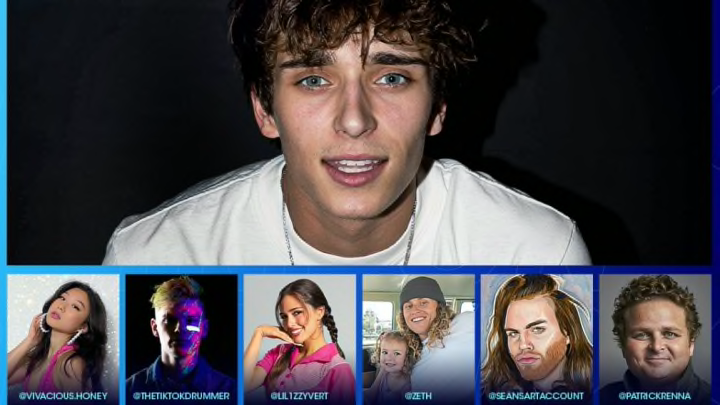 The NFL announced its star-studded lineup for the Thursday Night Football Tailgate to great confusion online as seemingly virile human beings had their bones turn to dust as they scrolled through the bright, shining faces and failed to place them. I personally felt like the bad guy from Indiana Jones who chose the wrong chalice as name after name of TikTok and Instagram royalty did nothing to fire a single brain synapses. With the notable exception of Patrick Renna, best known as Hamilton Porter from The Sandlot, who was once kind enough to do an interview with The Big Lead.
A cursory Google search reveals Josh Richards is a Canadian influencer with 6.8 million Instagram followers. I do not know how popular he is on TikTok because I don't have the app. He does seem kind of cool, though, and his football bonafides are definitely boosted by owning an Earl Campbell throwback jersey.
All credit to the NFL and Amazon for trying to widen the tent and attract new eyeballs. If I'm going to praise them for the Dude Perfect thing, fairness dictates not mocking them for fishing in the deeper internet superstar waters. But that doesn't mean we should ignore that this is about as close as we've ever come to speaking the iconic Teen Roast poster into existence. Like, who would have blinked an eye if Curbes Lurb or Cchhhaaaddd were promised to augment the TNF coverage?
Beautiful stuff. Looking forward to 6:30 p.m. tonight when I inform my kids Dennis Miller was once on Monday Night Football and they usher me to bed with a warm glass of milk.