Newest Jaguar Dede Westbrook Called 'A Degenerate' By Scout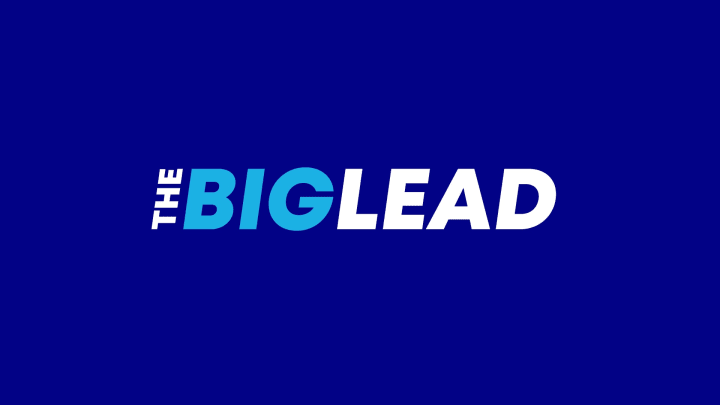 Dede Westbrook is a member of the Jacksonville Jaguars after the franchise selected him with the 110th pick in the 2017 NFL Draft. The Oklahoma receiver and accused domestic abuser, is now a fourth-round pick and an NFL player despite legions of people ripping his character.
Westbrook was arrested on domestic violence charges in 2012 and 2013, but both cases were eventually dropped.
Albert Breer dropped these tweets after his selection:
Kicked out of a 15-minute combine interview? What the hell did he do? I mean, I legitimately hate Dean Spanos and could still sit in a room with him for 15 minu–OK I can't lie, there's zero chance of that ever happening.
Westbrook denies being kicked out of a combine interview.
Then there's this:
High praise for the young man there.
In 2012, Westbrook was accused of throwing the mother of his two children to the ground, then in 2013 he was accused of biting the same woman's arm and punching her in the face. The charges were dropped in the first case and the second was dismissed when the woman didn't show up in court. Oklahoma head coach Bob Stoops claimed a background check didn't turn up any arrests when recruiting Westbrook. Sure Bob, sure.
Then at this year's scouting combine, Westbrook gave a puzzling defense of teammate Joe Mixon:
""The way I feel about that — what Joe did, of course I don't approve of it. But he was young, and things happen. And I also feel that Joe sat out a year, he was excluded from all team activities, he was completely off the team for a whole entire year, and so I felt like he paid his debt to society. He did community service hours, a ton of them, and for him to come back and then they not allow him to come to the NFL (combine) — this is just a big job interview. And for him not to be here after he'd done his time and served whatever it was he had to serve, I don't think that's right. "But as for me, I got in some trouble and I did some things as well, but I was never convicted of anything. Like, I've been to jail, but all the charges (were) dropped. I have no pending charges or anything. So, I think I'm just like you.""
Westbrook was a Heisman Trophy finalist in 2016 after racking up 1,524 yards and 17 touchdowns on 80 receptions. The 23-year-old now has a chance to establish himself in the NFL because apparently character doesn't really count for much.
The Jaguars have done a phenomenal job gathering a ton of young talent over the last few years, but bringing in a guy like Westbrook is just foolish. Clearly the team hasn't learned anything from the Justin Blackmon fiasco.