New Mexico State Has a Mess On Its Hands After Quarterback Allegedly Pees on New Mexico's Practice Field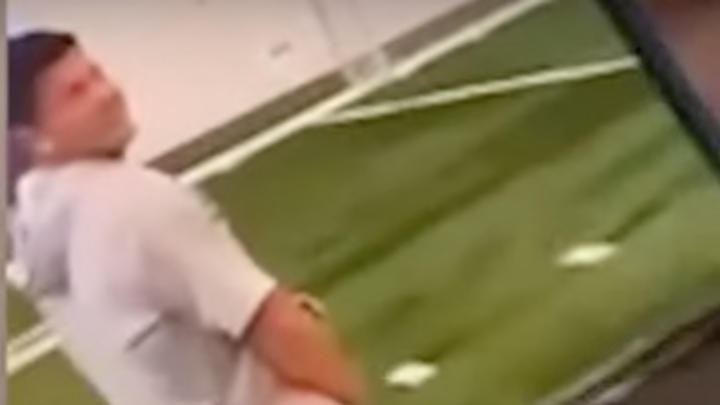 There's nothing like a good old-fashioned in-state rivalry and even though New Mexico-New Mexico State isn't Bedlam or the Battle for Paul Bunyan's Ax, the passion runs just as hot. About 98.6 degrees, to precise.
Albuqurque's KOB 4 got their hands on video that allegedly shows New Mexico State quarterback Diego Pavia urinating on the Lobo logo at midfield of the New Mexico practice facility. While giving a middle finger to another logo.
Pavia was excellent in NMSU's victory over UNM on Sept. 16, throwing for 203 yards and two touchdowns in a game that did not feature any bathroom-related incidents.
Obviously, this is quite a little scandal brewing, but both schools are to this point not adding much fuel to the fire.
KOB 4 reached out to both schools this week for an interview or comment.
A UNM spokesperson simply said, "We are aware of the video and notified NMSU Athletic Administration of its existence on Monday morning."
The Lobos say the Aggies know about it, but the Aggies aren't commenting.
A NMSU spokesperson said, "Any information regarding the potential discipline of a student would be protected under federal privacy laws."
That last sentence is interesting because, though there are no guidelines for a dude pissing on rival's practice field in the university handbook, one would figure the discipline would include not starting under center against FIU this weekend. Especially since the story has gone national and gotten the full TMZ treatment because, well, we just don't get something like this very often.