Finally, A Show About Quarterbacks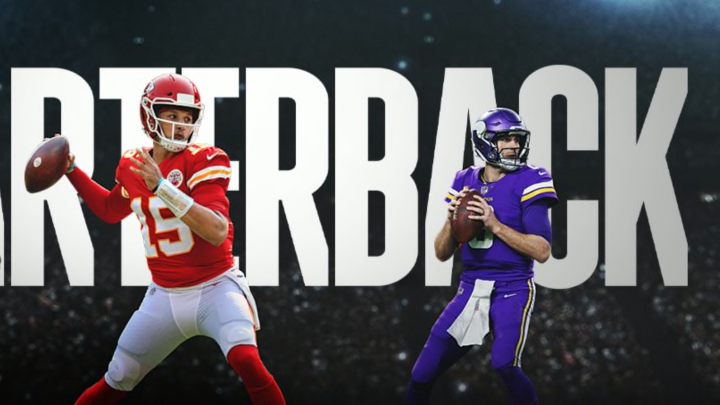 Whether or not we are living in the golden age of NFL quarterbacks is open to debate but it's clearly the golden age of streaming sports documentaries. Netflix has a solid track record in the space and is offering up one on the most discussed position in all of sports beginning on July 12. Here's their pitch, with the first trailer below.
Quarterback is a first-of-its kind partnership between the NFL and Netflix, offering unprecedented access to three of the league's top players. The nine-episode series follows quarterbacks who, for the first time ever, are mic'd up for every single game, from the beginning of the 2022 season to its conclusion. And it's not just life on the field, either: Quarterback takes fans from inside the huddle to inside players' homes, showing how they navigate the pressures of their professional and personal lives.
More Articles About TV Shows:
Patrick Mahomes, Kirk Cousins and Marcus Mariota is certainly an unusual combination. It's kind of feels like the Week 7 roster of fantasy football novice who is in over their head. People are joking a bit about it but it does seem like a smart approach to showing how life differs for the elite, the upper-middle class and the barely-hanging-on gunslingers.
There are going to be so many good Cousins memes to come out of this and he's going to have a good attitude about them all. Mahomes voice is always enjoyable to listen to. And Mariota will likely emerge as someone everyone's rooting for.
The sports calendar just got a lot less crowded so we're fully anticipate this becoming a bit of a thing.