More Shocking Debut: Victor Wembanyama's Feet or Steeve Ho You Fat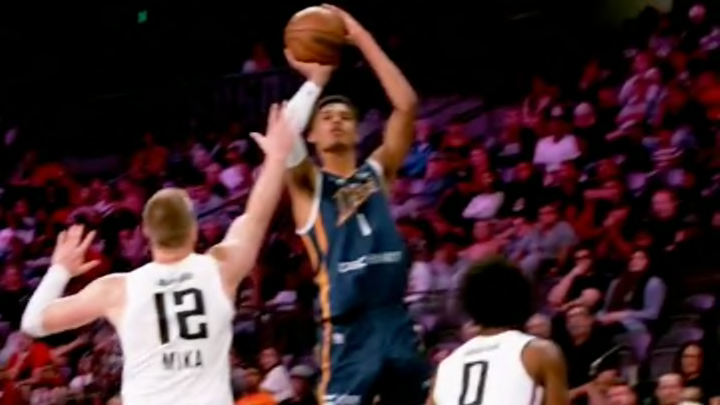 Victor Wembanyama and Scoot Henderson were featured on ESPN2 on Tuesday night as the French team Metropolitans 92 took on the G League Ignite. Wembanyama was as impressive as advertised, putting up 37 points. In addition to his game, we also got our first look at his, uh, feet.
Ben Golliver of the Washington Post was in attendance and got some pictures of the future No. 1 pick including one of him getting stretched out before he put on his shoes and socks. As you would expect with a 7-foot-5 guys, his feet are very big. But nothing can prepare you for how long his toes are.
Happy Halloween.
Of course, Wembanyama and Henderson (28 points) weren't the only ones to make an impression during the game as American basketball fans were introduced to Steeve Ho You Fat, a 6-foot-8 French player.
The name was not lost on the announcers.
Or Twitter.
Truly an incredible night for French basketball.