Nation Collectively Realizes Cleveland Browns Logo Looks Like a Rabbit Pushing a Walker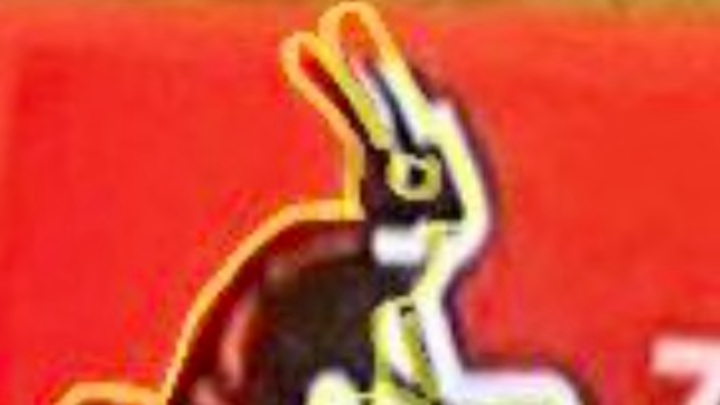 The bad news for the Cleveland Browns organization is that its playoff aspirations took a major hit in Green Bay on Christmas as Baker Mayfield racked up four interceptions and missed ample opportunities. Now at 7-8, they'll need to win their final two games and get all sorts of help from others in the hunt. The good news is that it was a banner night for brand awareness in a very specific way. Fox's scorebug placed the unmistakable plain orange helmet against an orange background and it created one of those ambiguous images where one's perspective defines what they see. Is that an old lady or a young lady? A rabbit or a duck? A vase or two old dudes looking at each other.
In this case, there was a swift and widespread recognition that the Browns' logo looked like a rabbit pushing either a walker or a shopping cart.
Not a ton to add here except it does look like that. And that it's always enjoyable to find a new Easter egg. Once you see something like this, you never forget. For instance, who among us has ever looked at the Chicago Bulls logo the same way since someone pointed out it is essentially a robot getting after it with a crab?