Nate Bargatze Crushed His 'Saturday Night Live' Monologue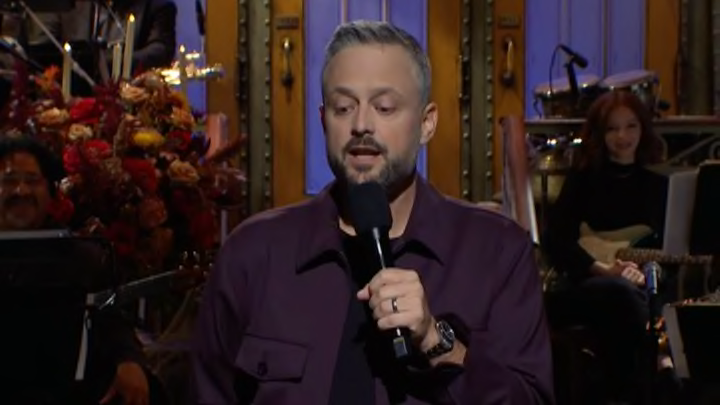 Saturday Night Live made an extremely wise decision in tapping comedian Nate Bargatze to host last night's episode and were richly rewarded with laughs. The high point came right out of the gate with Bargatze's nine-minute monologue in which he proved he's as good as anyone on the planet. It was a wide-ranging conversation that occasionally touched on mature subjects like being from the 1900s, county fairs, how we used to be a proper conversation where you could pay five bucks to get your ass kicked by an orangutan, and the addictive nature of a certain nose spray.
And now, hopefully without judgement, I kind of want to see some donkeys jumping off a diving board.
For my money there's nothing better than someone who is hilarious without ever appearing to try very hard to be hilarious and Bargatze does it every single time he's on stage. He kind of has the appearance of someone you'd see at a party who wouldn't talk to anyone all night and then you find him in a conversation 15 minutes before you leave and wish you'd spent the entire time talking to him.