Huge Brawl Breaks Out at Racetrack After NASCAR Qualifying Race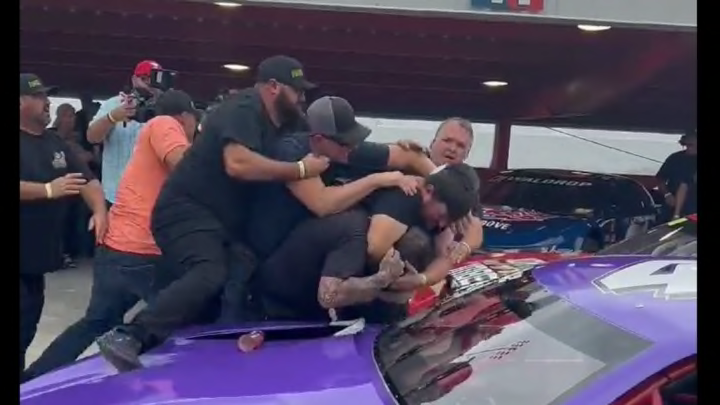 NASCAR /
On Sunday, Martinville Speedway in Virginia played host to the ValleyStar Credit Union 300, described as "NASCAR's biggest and most prestigious late model stock race". Fans in attendance saw some extra fireworks as a huge brawl broke out between what looks like a few pit crews after a qualifying race in the afternoon.
Here's video.
Not one of the most violent brawls we've seen but certainly one of the most chaotic. A lot of parties involved here.
It is surprising this would happen if only because you'd think the pit crews would know better than anybody the value of the cars you can see. Some of the fight spilled onto the hood of a multi-million dollar machine that helps pay everyone's paychecks.
Next time they'll want to take it outside.