NASCAR Driver Andrew Grady Punches Davey Callihan In Crazy Brawl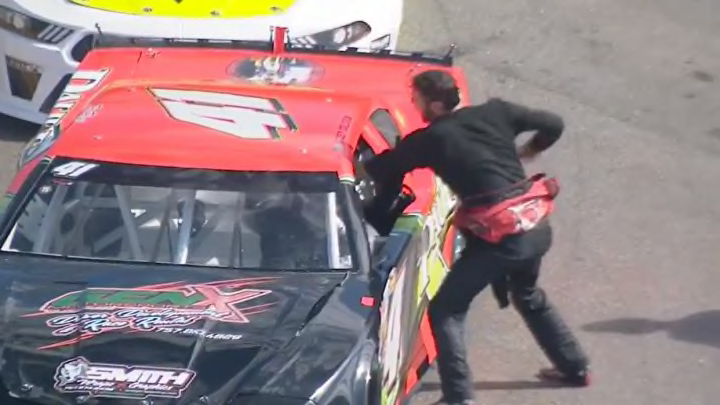 Andrew Grady was not happy with fellow NASCAR driver Davey Callihan during the ValleyStar Credit Union 300 at Martinsville on Saturday. Things got headed and Grady repeatedly punched Callihan through the window of his car in the middle of the track.
The two drivers were involved in an accident during Heat 1 of the race. Grady walked over to Callihan's car and wasted no time, repeatedly punching his opponent before kicking his car, then being pulled away.
Check it out:
That's as violent a racing fight as I've seen in years.
After the incident, Grady claimed Callihan had flipped him off when the former went over to discussed what happened. That set Grady off. Here's what he had to say for himself:
I wasn't away we were using "Mike Tysoning" as an acceptable verb now, but I'll allow it.