'Monday Night Football' Does an Incredible 'Full House' Animation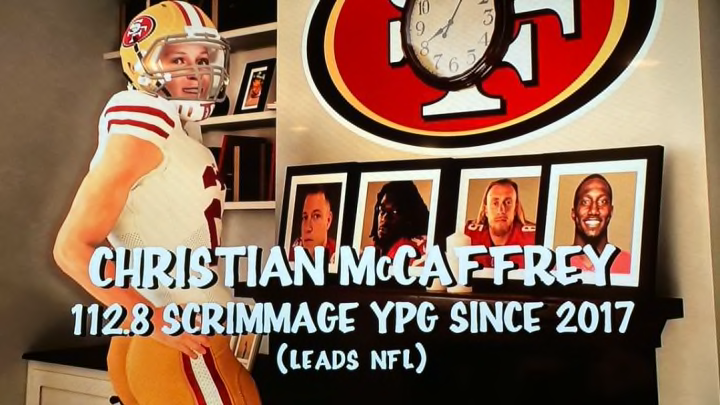 Monday Night Football has been the industry standard in its animations over the past few years, primarily because the animators really go for it. What does that look like? It looks like introducing San Francisco's stacked offensive skill position unit like a random Tuesday night on ABC back in 1991. Let the memories of a family picnic in the park, the milkman, the paperboy and the evening TV wash over you.
Savvy viewers will remember the white font is from the first few seasons of Full House before it eventually shifted to yellow.
Of course, we need to talk about Christian McCaffrey. We probably shouldn't talk about it but we need to. Extremely impressive backside definition. Someone spent a lot of time this week working on getting it just right and all that effort was not wasted.
It's a crowded field but this might be the best one this production has ever done.