Molly Qerim Denounced as 'Cheap' by Stephen A. Smith, Shannon Sharpe After Revealing She Won't Pay For HBO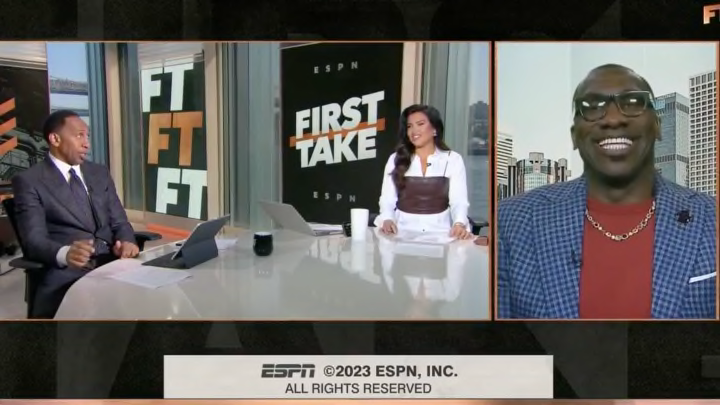 'First Take' /
Today's episode of First Take was filled with the usual shouting about the weekend's slate of NFL games and what have you but the final moments gave viewers some bonus non-sports content. As the show signed off at noon, Molly Qerim mentioned to Shannon Sharpe that she didn't know what Naked & Afraid was because she does not have HBO's streaming service, nowadays known as Max. When asked why, Qerim bemoaned how many streaming services she already pays for and isn't interested in forking over even more for Max.
Sharpe and Stephen A. Smith immediately labeled Qerim as cheap for holding that opinion, reminding her that she is a host of a nationally-televised studio show. Sharpe went so far as to claim it was "unbecoming."
Honestly, we here at The Big Lead agree. Justice for Molly! Streaming services are available in great abundance and it doesn't matter how much money you might have, there's a certain principle to the matter of not paying for every single one available. Would I personally choose HBO as the odd service out? No. Their action movie selection is unmatched among its fellows. But Qerim isn't cheap for not shelling out for it. She's just holding strong!
Not like she's missing much nowadays anyway. The days of HBO lapping other services with their original content are long, long gone. Qerim should hold strong in the face of Smith and Sharpe.