Senegal Fans Use Laser Pointers on Egyptian Players During World Cup Qualifying Shootout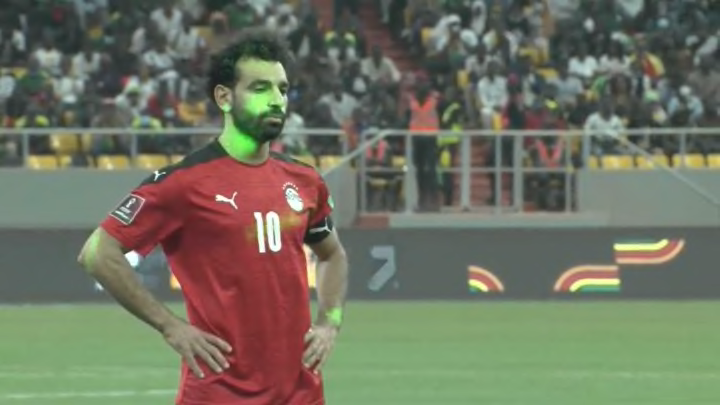 Mo Salah lines up penalty kick during Egypt-Senegal World Cup Qualifying match /
Egypt lost to Senegal in World Cup Qualifying on Tuesday in an utterly ridiculous match. The two-leg eliminator was tied 1-1 and had to be decided in penalty kicks. Luckily for Senegal, it was the home team and therefore its fans could deploy what looked like thousands of laser pointers on Egypt's penalty takers.
Seriously, the footage from the game is absolutely insane. Egypt missed three penalties and its keeper allowed in three (with lasers in his face as well), losing the shootout 3-1. The win vaulted Senegal into the World Cup and set Egypt home.
Check out some of the photos and videos:
That is absolutely insane and there's no place for it in soccer. While I'm sure laser pointers are banned in the stands, the Senegalese home crowd didn't seem to get any pushback for deploying them.
You have to feel for Mo Salah and Egypt. Who knows what would have happened in a fair shootout? Now they've missed the World Cup and will have to think about this for four years.